Amazing Animals KS1 Lesson Plan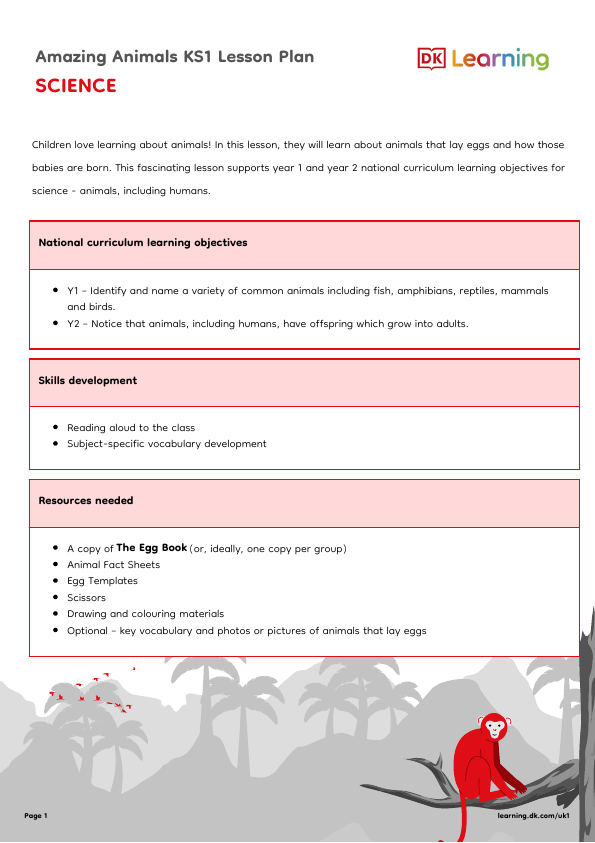 About Amazing Animals KS1 Lesson Plan
Children love learning about animals! In this lesson, they will learn about animals that lay eggs and how those babies are born. This fascinating lesson supports year 1 and year 2 national curriculum learning objectives for science - animals, including humans.
Use alongside the Animal Fact Sheets, Amazing Animal Photos, and the Egg Template.
Read more about animal-themed activities.
Related products and resources
Sign up to a FREE DK Learning account to access recommended books, teaching resources and more