Article Post
Jun 28 2023
by  Michelle Richards
How to Engage the Youngest Children in STEM Subjects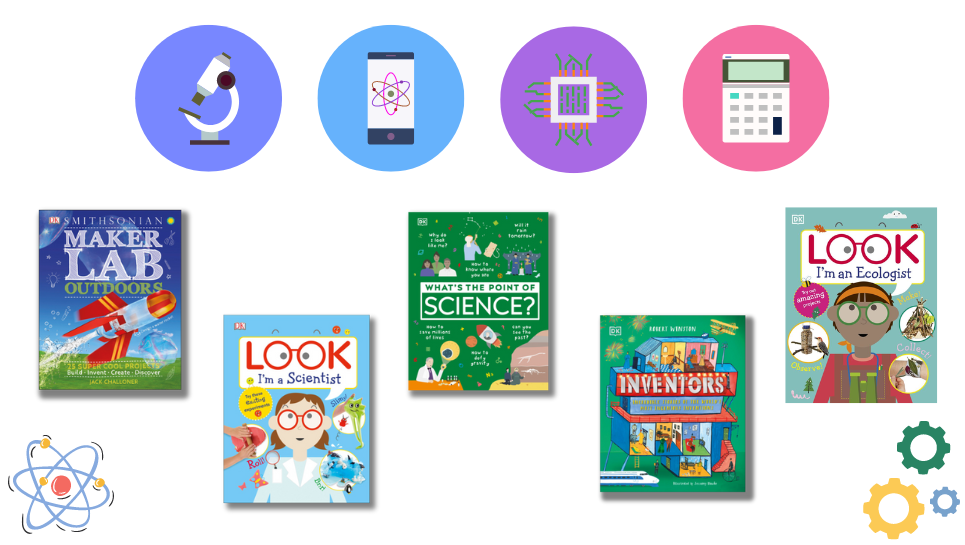 Young people are natural scientists; right from little toddlers, they start exploring the world around them and carrying out experiments - touching, feeling, observing, dropping things, and tasting things. They discover cause and effect, patterns, 'laws,' and apply knowledge from experimenting. They also ask lots of brilliant questions that keep feeding their curiosity. This is the very definition of a scientist! How marvelous it is to discover the weird and wonderful with them!
The importance of STEM for future generations
Scientific knowledge has become increasingly important with the rapid development of science and technology. Just think about how we rely on smart devices for so many aspects of our lives, such as shopping, news, knowledge, managing finances, and maintaining our health and wellness. Having a good understanding of science equips young people to be active 21st-century citizens who can engage meaningfully with the world and tackle the challenges we face as individuals and as global citizens.
Studying science opens a vast range of well-paid and fulfilling jobs. We need to ensure that all young people have access to science education and nurture their curiosity so that we can empower them to explore the wonders of science and realize their full potential.
Current barriers to STEM accessibility
There are several barriers that limit the accessibility of STEM (Science, Technology, Engineering, and Mathematics) subjects, particularly for young children. Stereotypes, underrepresentation, and limited exposure mean that some young children will be discouraged from participating in STEM.
STEM is perceived as a masculine area and is dominated by male figures. We often find the first scientist that comes to mind is Einstein! We need to ensure we broaden our understanding of 'what' and, possibly more important for young children, 'who' a scientist is.
We find girls often shy away from science as it is perceived as not for "girly girls" and more suitable for boys. We must actively challenge this misconception and create supportive spaces that encourage children, regardless of their gender, to participate enthusiastically in STEM activities.
There is also significant underrepresentation of Black and Minority Ethnic (BAME) groups in STEM which makes it difficult for BAME children to picture themselves participating in science and having few well-known role models to support and motivate them. It is crucial to expose young children to role models that children can identify with to raise aspirations and eradicate discriminatory stereotypes.
Some children, particularly those from disadvantaged backgrounds, may have limited access to resources and opportunities that promote STEM learning. This includes little exposure to museums, outdoor spaces, technology, books, and vocabulary-rich conversations. Bridging this gap requires us to provide access to resources and create inclusive learning environments that ensure the needs of all families are met.
STEM suffers from an unfair perception of being "nerdy" and exclusive to "academics," which can alienate children. Actually, in reality, subjects like Science are very creative and practical and are suited to all kinds of learners. Importantly, STEM tasks develop incredible transferable skills such as problem-solving, collaboration, teamwork, communication, and resilience.
There is a lack of awareness about science-related careers and skills, which is a huge challenge, as children and their parents often do not know what careers are available in STEM fields. This lack of knowledge narrows the understanding of the potential pathways and opportunities that studying STEM subjects can lead to. We need to provide children and parents with information about the diverse, STEM-related, careers available to inspire their interest and aspirations.
These issues take seed from a very young age. Perceptions and stereotypes are passed from one generation to the next and are ingrained in society and then perpetuated through messages we see all around us, particularly in marketing and the media.
It is crucial to overcome these barriers by growing and nurturing inclusion in STEM. Providing supportive learning environments and experiences from a young age that include positive role models helps us to actively challenge the misconceptions, stigmas, and stereotypes that surround STEM. From an early age we need to provide resources and opportunities for all students to access STEM, but educating parents is also a key part of that process too, so that young children are not only encouraged at school but gain confidence to actively engage further at home too. Parents need guidance, encouragement, and ideas to help stimulate and nurture STEM talents.
Challenging perceptions and engaging young children in STEM subjects
One of the challenges we find most commonly is that parents, and even teaching practitioners, lack the confidence to carry out experiments and discuss scientific facts and knowledge with the children in their care. The worry is often that they feel they are not 'clever' enough to develop STEM skills and discuss the scientific knowledge that applies to an activity.
We want to shift the narrative around science and provide opportunities for everyone to learn and engage in the magic of science. Science is about curiosity, creativity, asking questions, and discovering the world around us, and it's okay to get things wrong! This is precisely what science is - we learn from our mistakes, and we try something new. It also builds resilience and allows us a good opportunity to laugh at ourselves too! We want to encourage young children to see themselves as scientists and inspire their enthusiasm for STEM subjects. To do this, we need to empower parents and practitioners too!
We have designed a workshop for preschoolers, parents, and early years practitioners to ensure we involve everyone in hands-on experiments, learning, and applying the scientific method. Most of the fun is dressing up, of course – we use role-playing and working together to solve problems discovering and applying knowledge along the way. We showcase various careers in science, which introduces children to the fascinating roles of engineers, ecologists, and other scientists.
We can broaden young learners' horizons and equip parents and practitioners with the knowledge to help them to keep encouraging and developing children's skills. This is where the magic happens, as aspirations start to grow in an environment of continuous adult-led support, fueled by confidence and backed by knowledge.
Strategies we use to encourage young children to love STEM
Engage students with great STEM-focused books
As a starting point, utilize educational resources like DK Learning's books. High-quality, well-written books, with engaging illustrations will introduce them to various STEM concepts and vocabulary. Young learners will get answers to their questions from a reliable source, and the adults supporting them will be able to feel confident in the knowledge that the information is accurate and reliable.
I particularly love these books as they make STEM subjects accessible to very young learners. They're packed full of fascinating facts, lively photos, and illustrations, and many have practical activities that children can try themselves.
Look, I'm a Scientist, Look, I'm an Engineer, and Look, I'm an Ecologist help young children discover everyday science through play, as they make their own soil, playdough, or giant bubbles. While Maker Lab: Outdoors can be used for inspiration when planning STEM activities to do with young children as part of a workshop of activity in a nursery or preschool - or at home, of course.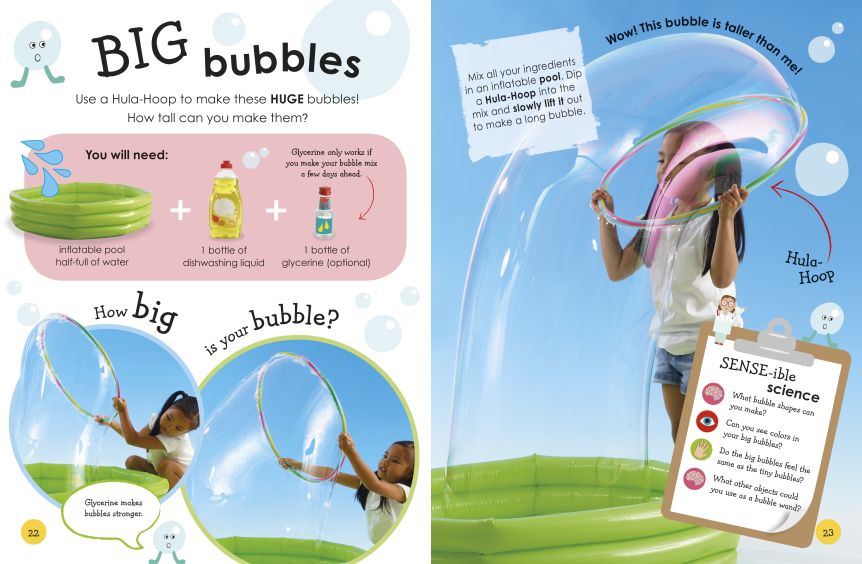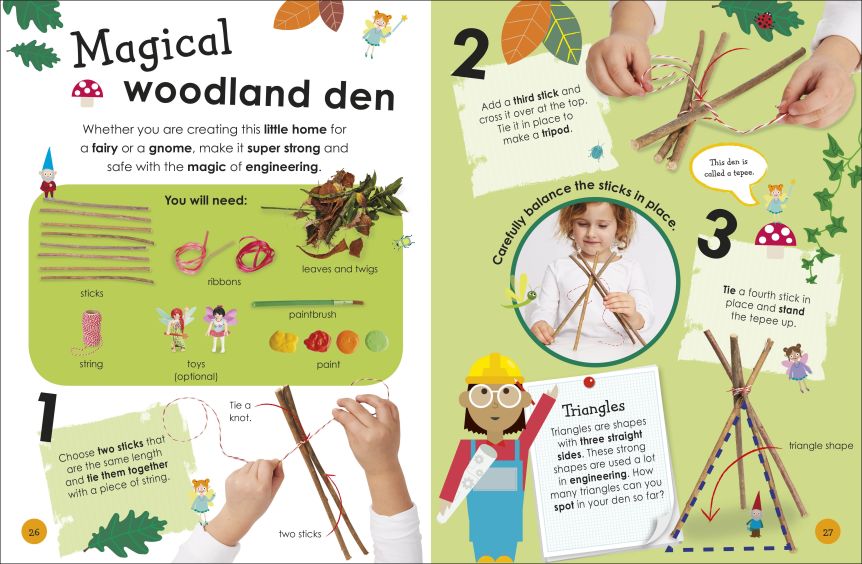 Reading is an excellent way to build young learners' vocabulary relating to STEM subjects. Once children have a rich vocabulary, they can develop their questioning skills and make links with their learning.
Books aimed at slightly older children can still be of great interest to younger children, especially when shared with an adult. How to Be a Scientist is full of great practical activities that even the littlest of learners will delight In trying, with supervision. DKfindout! Science Introduces children to scientific equipment and concepts, such as magnets and forces.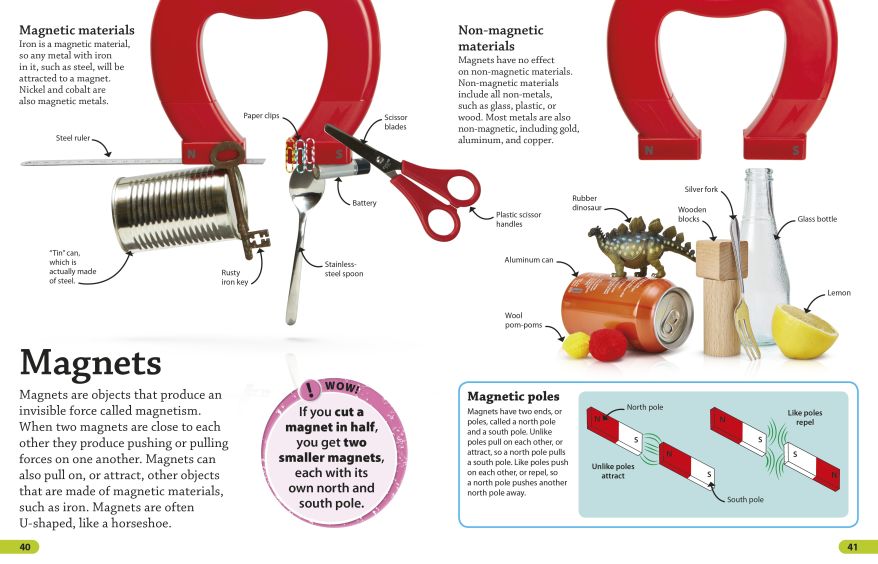 Ask a Scientist and Inventors introduce the concept of STEM careers to young children, helping them to learn about the importance of these roles and what they entail. These books help children feel inspired by the role models they learn about, and many will want to follow in their footsteps.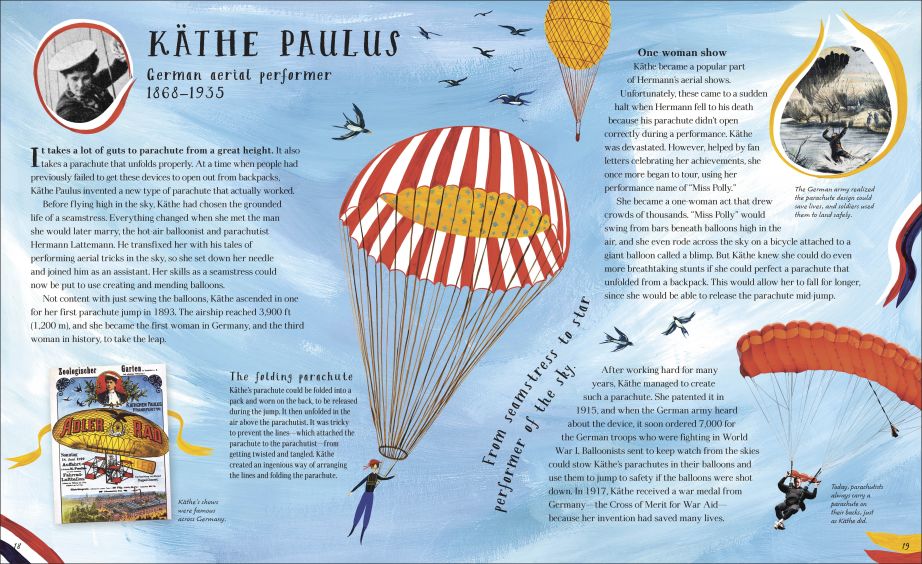 What's the Point of Science? is useful to provide adults supporting young learners with information that they can pass on. When educators and parents feel empowered, they can confidently answer questions and guide children towards STEM learning, in the knowledge that it's a worthwhile path to follow and potentially pursue as a career.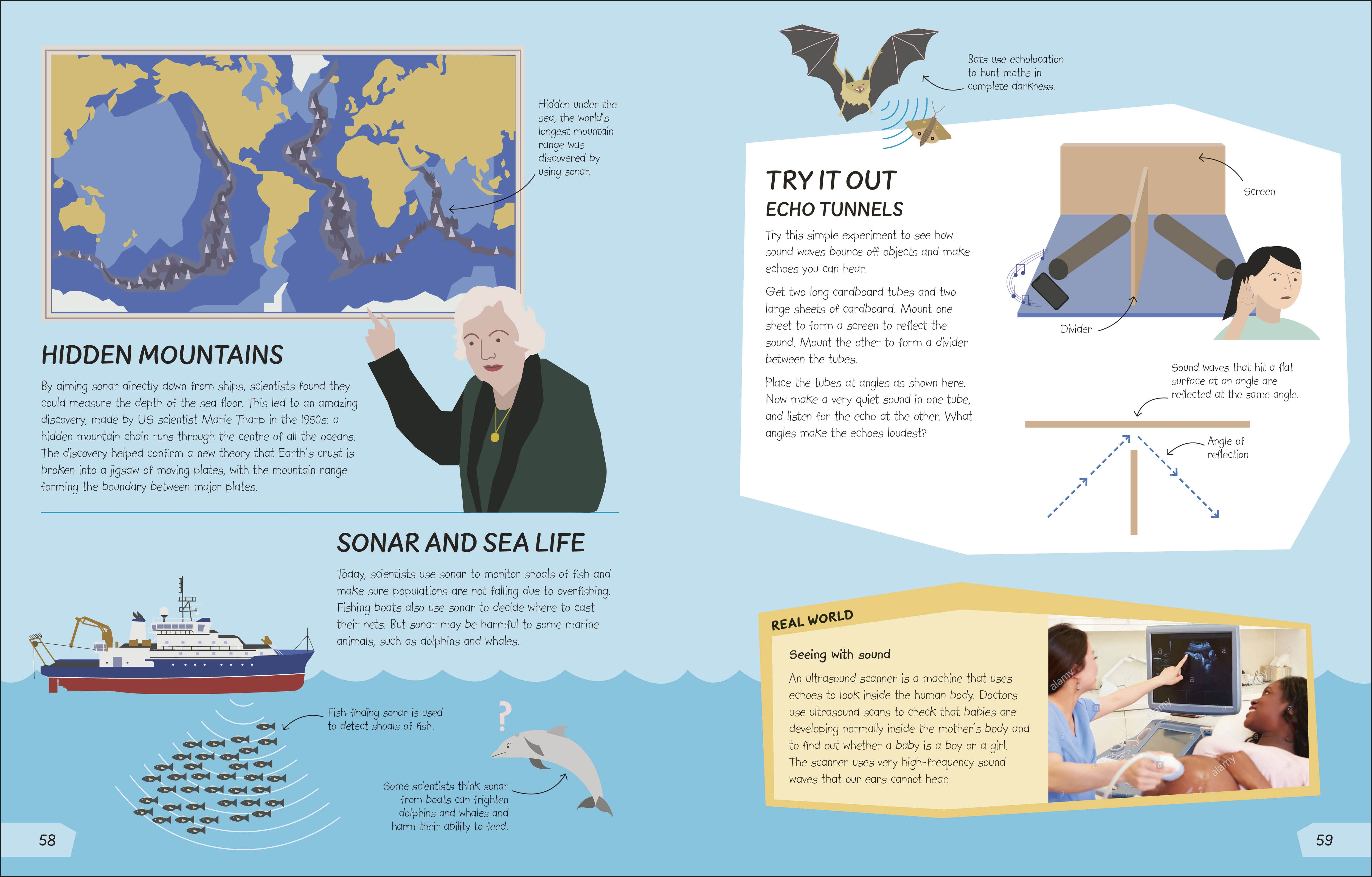 These books unlock and channel children's curiosity and serve as a reference point for learning or to encourage further discovery and research.
Research careers related to learning
Encourage children to explore different science-related careers by finding interesting and obscure careers that will captivate children's imagination and spark their interest or disbelief!
This is also a chance to challenge stereotypes that may be held by society and can be passed on to children from a very young age. Ensure children are exposed to female astronauts, Black inventors, and engineers and scientists with disabilities (such as Ralph Braun and Farida Bedwei). Send a clear message that STEM is for everyone and help all young children believe that a career In STEM is possible for them, should they choose that path.
Use role-play to engage children In STEM
This allows children to step into the shoes of real STEM jobs, which creates a powerfully immersive experience. It stimulates their imagination, creates excitement and curiosity about the world of science and technology.
Incorporate problem-based learning in STEM activities
Engage children in hands-on activities that require critical thinking, problem-solving, and collaboration. This encourages children to pay attention to the world around them and unleashes creativity and innovation.
Ensure you build children's confidence in STEM through praise
This element is crucial. Recognize and praise the skills and abilities children demonstrate during STEM activities. Ensure you relate these skills to potential career aspirations to show children how their interests align with different STEM fields.
Immersing children in practical, relevant experiences will ignite their curiosity and develop their scientific inquiry skills. By implementing these strategies and providing access to resources that promote STEM learning, we can foster a love for science from an early age and inspire future generations of scientists, engineers, and innovators.
Science is all around us and it's for everyone! Let's nurture the natural curiosity of young children and empower them to explore the wonders that STEM brings. Together, we can create a future where every child has the opportunity to thrive in the world of science and contribute to a better tomorrow.
About the Author: Michelle is a qualified Science teacher based out of the UK, and Lead Practitioner awarded "Excellence in School and College Leadership in STEM" and "Enthuse Partnership of the Year" by the National STEM Learning Centre 2022. Michelle is an accredited STEM learning facilitator, and her master's research specializes in equity, raising aspirations, STEM, and Careers education. She delivers workshops and training for STEM learning and at Association for Science Educators conferences. She currently works for Education Development Trust, supporting schools with continuous school improvement and leadership development.
Want to find out more?
Useful STEM sites worth a visit:
⁠https://www.stem.org
⁠https://www.edt.org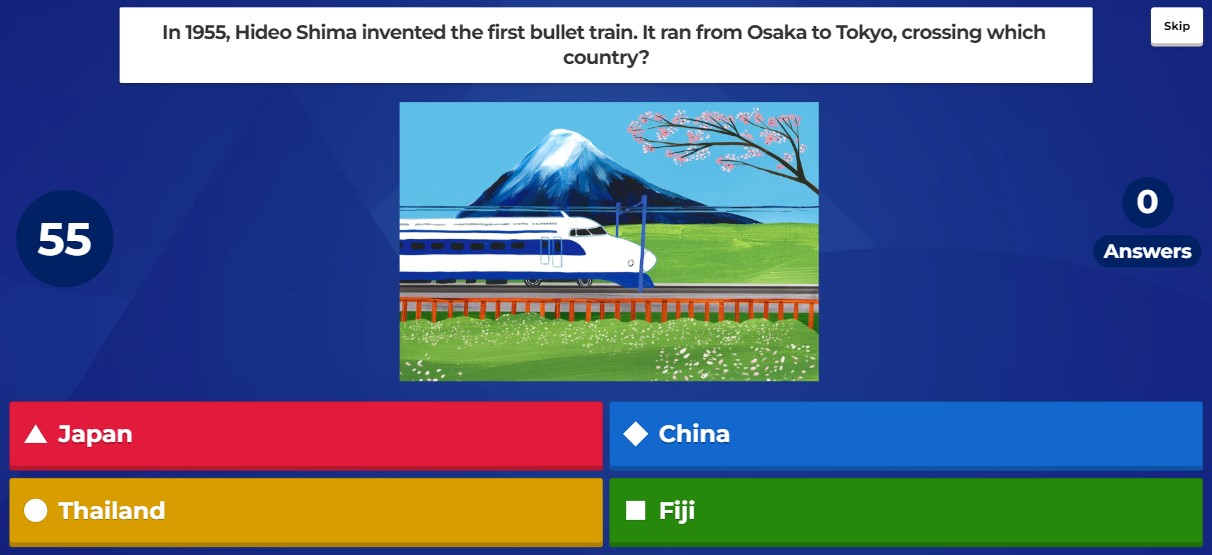 Check out these DK books!
Sign up to a FREE DK Learning account to access recommended books, teaching resources, and more