Article Post
May 31 2023
by  Bethanie Pagel
How Engaging Illustrations in DK Books Pique Students' Interest in Reading
With the rise of technology, my students' interest in reading has decreased over time. One way of countering this and increasing their excitement for reading is by providing options of books with enthralling images that capture their attention. DK has many wonderfully illustrated and photographic books that can be used to pique students' interest. The books' pictures encourage students to pick them up, even if they aren't confident in their ability to read the words. The pictures in DK books are also helpful in meeting grade-level standards, such as teaching students to use information in the illustrations to make predictions or to highlight aspects of a character or setting. Students also enjoy reading books in which they can see themselves represented; DK's books do a wonderful job of representing different types of people from unique backgrounds.
My Family and Other Families
My Family and Other Families is an engaging picture book about different types of family makeups. Several of my students come from non-traditional family dynamics, such as being raised by grandparents, aunts and uncles, or a single parent. This book allows them and their peers to see this diversity represented in the illustrations and story. For example, Kajal is at the carnival with her grandparents, Oscar has two dads, and Demi attends the carnival with her mom and stepdad. In the illustrations, the stepdad appears to have vitiligo (a disease that causes loss of skin color in patches). This type of representation is especially impactful in my classroom because I have a student who was just diagnosed with vitiligo a few months ago. She enjoys books where she can see herself represented in the illustrations. Another form of inclusivity in the illustrations includes a grandpa who is in a wheelchair. This is impactful in my classroom because one of my students has a family member who is in a wheelchair.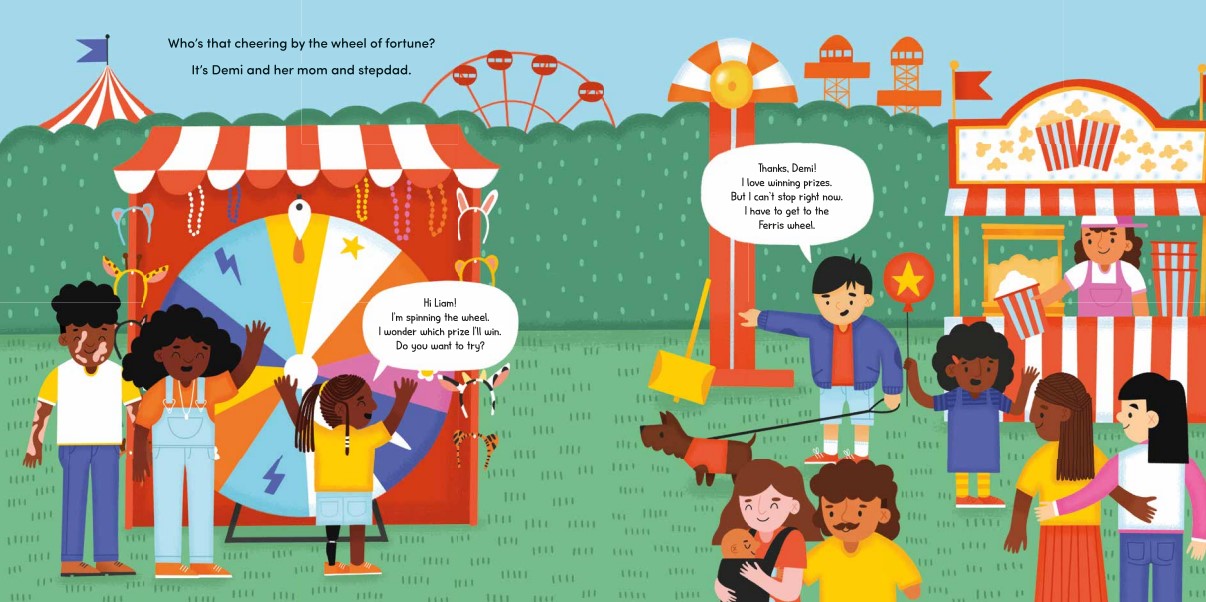 The illustrations in this book also engage students by using a bit of mystery—a blue ticket that goes missing. Throughout the book, the characters in the different families work together to help Liam find his missing ticket. Students will love flipping through the pages to try to find where Liam originally lost it. The last page of My Family and Other Families also features a list of hidden surprises and objects for readers to flip back and search for in the pages of the book. This challenge draws students in and encourages them to engage with the story in a new way.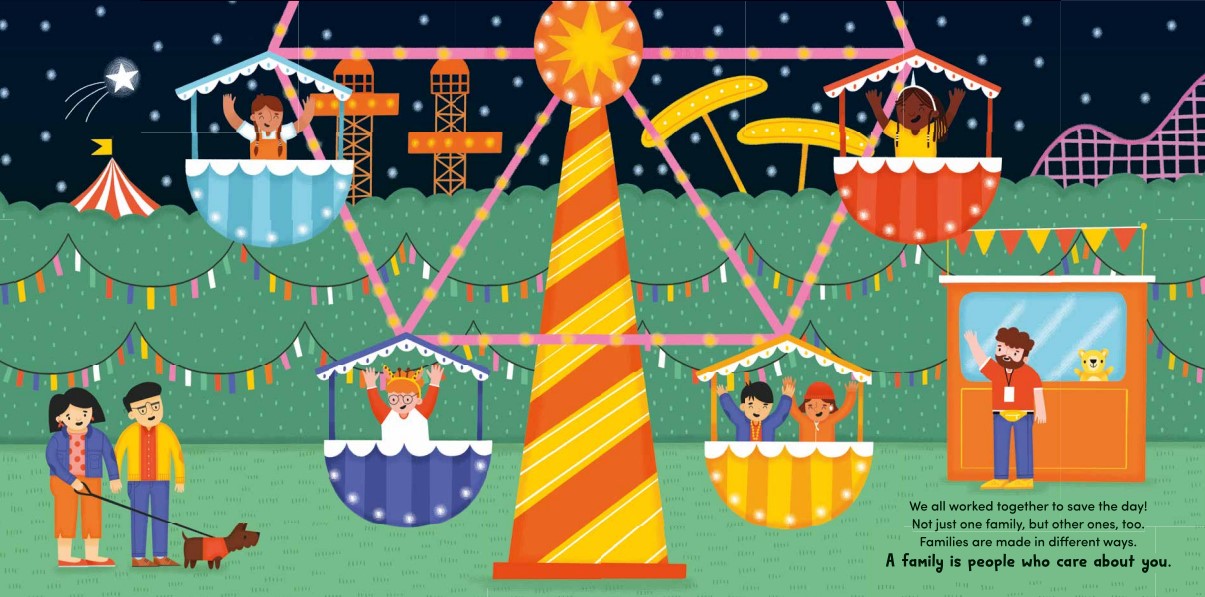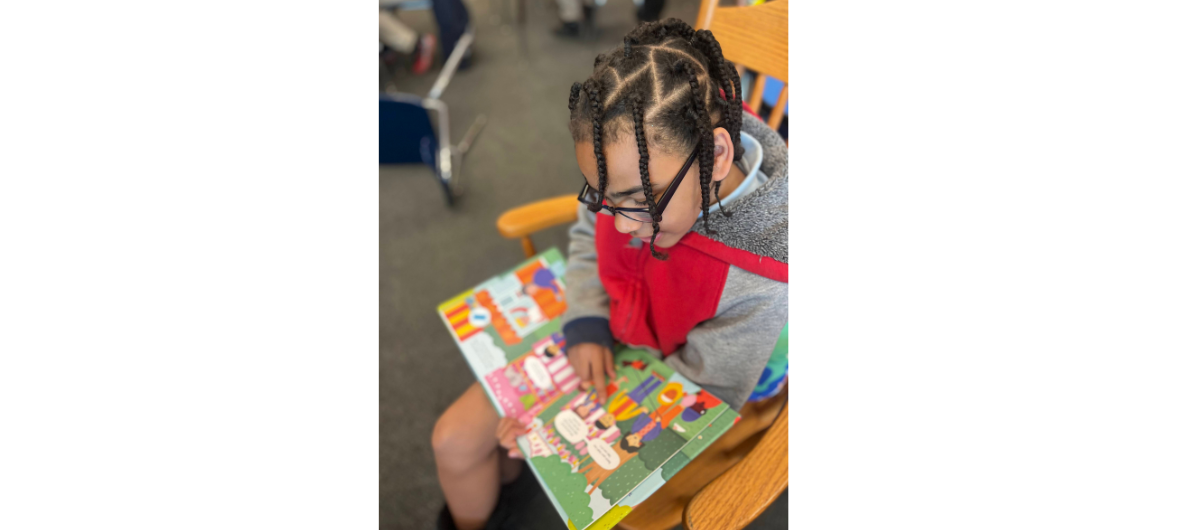 A third grader reads about different types of families in My Family and Other Families.
Mouse Tells the Truth
Kindness Club: Mouse Tells the Truth is another example of a DK picture book with charming illustrations that engage young readers. Before the story begins, students see a page with a detailed map of Rainbow Island and a page with pictures of all eight animal characters and a description of their personalities. Students can also use the illustrations to understand aspects of the characters in this story. For instance, on page 9, the text says, "Mouse felt his heart jump into his throat" and there is a picture of Mouse looking worried. When teaching students, I like to pause on this page and ask them to look at the illustration of Mouse and describe how Mouse is feeling based on what they see.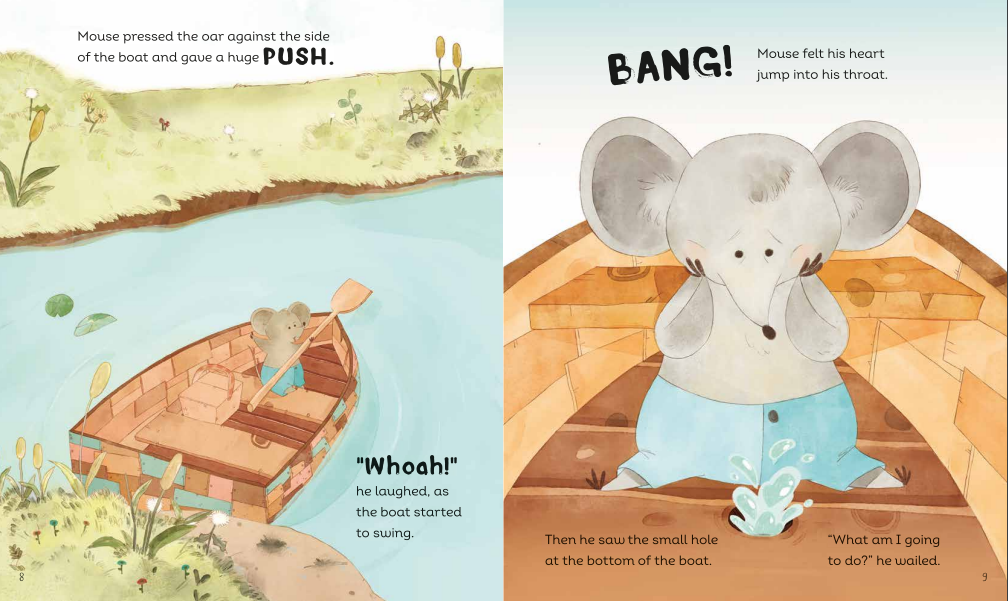 At the end of the story, there are several engaging activities for students that can be used one-on-one, in small groups, or with a whole class of students. These activities include questions about the story, tips on being kind, a kindness club badge for kids to design, and a make-your-own-kindness rainbow activity. All of this helps the students become more interested in reading. Most importantly, the book highlights a positive theme about being kind to others and telling the truth.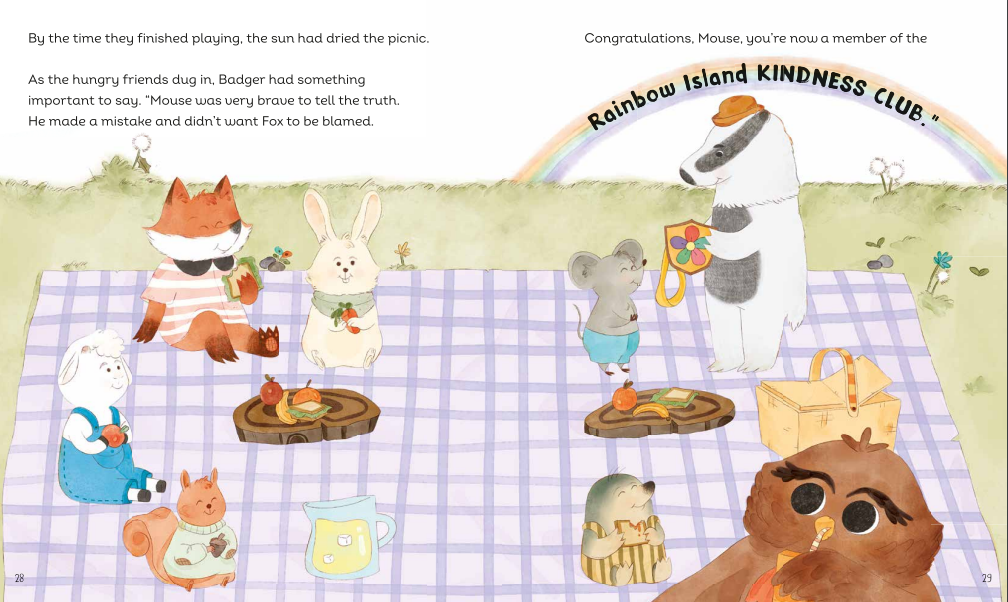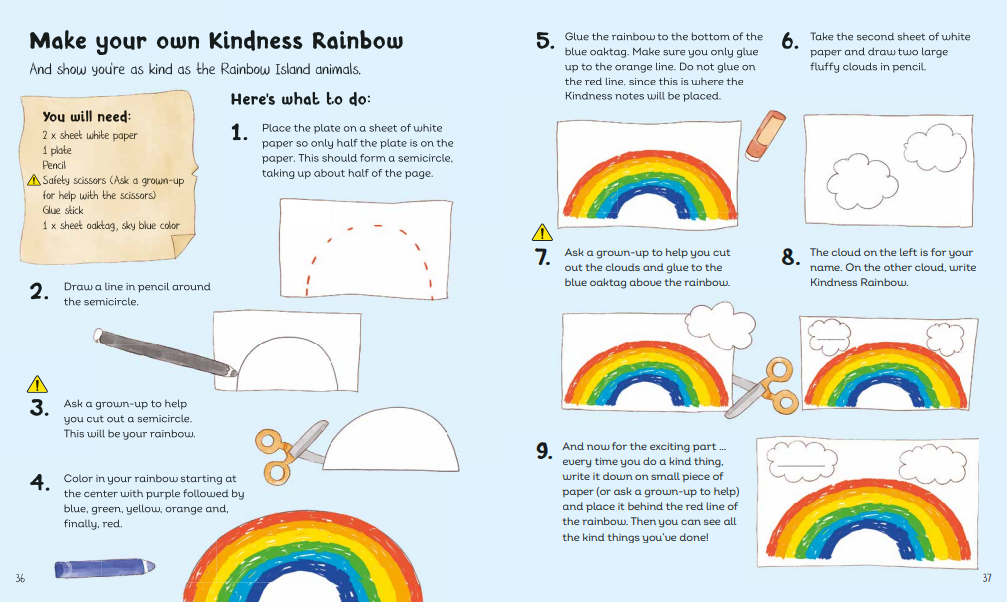 The Mystery of the Golden Feather
The Mystery of the Golden Feather is a story for children that encourages mindfulness. The illustrations are unique and beautiful and encourage an inclusive classroom. The main character is in a wheelchair, and he has classmates who come from different backgrounds. If the reader looks closely, they will notice a student with a hearing aid and a student wearing a kippah (Jewish hat).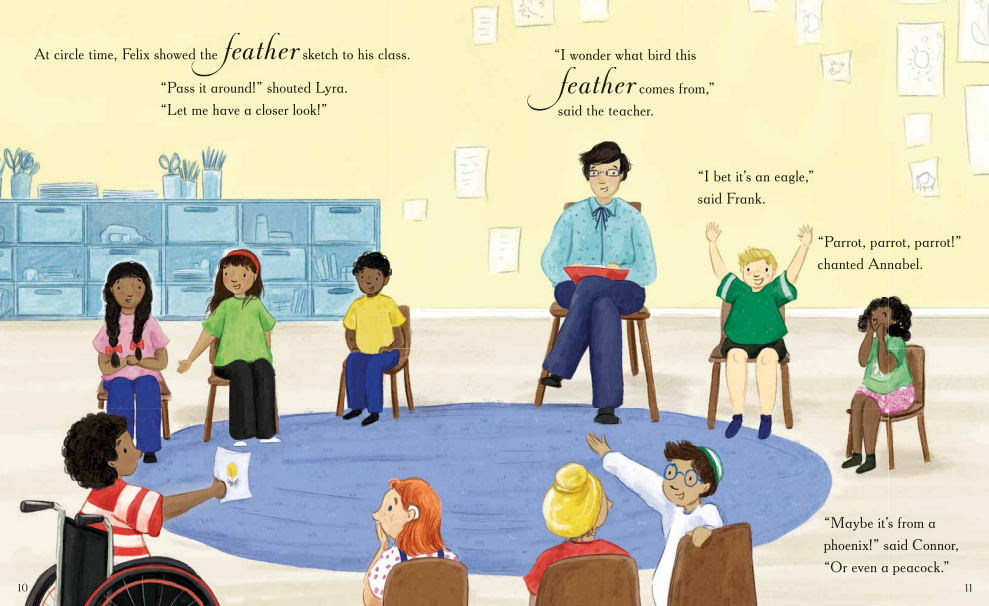 The book's illustrations also feature birds flying around the garden with a cityscape background. Students will enjoy learning about different types of birds alongside mindfulness strategies. The last pages of the book offer mindfulness suggestions such as finding a quiet place, going on a walk, enjoying nature, cloud watching, and more.
Overall, DK's picture books have helped my students become more engaged and confident in their reading abilities. My students enjoy the beautiful and diverse pictures and the interesting storylines. As a teacher, I appreciate the morals that are taught in the stories as well as the discussion prompts and the classroom activities.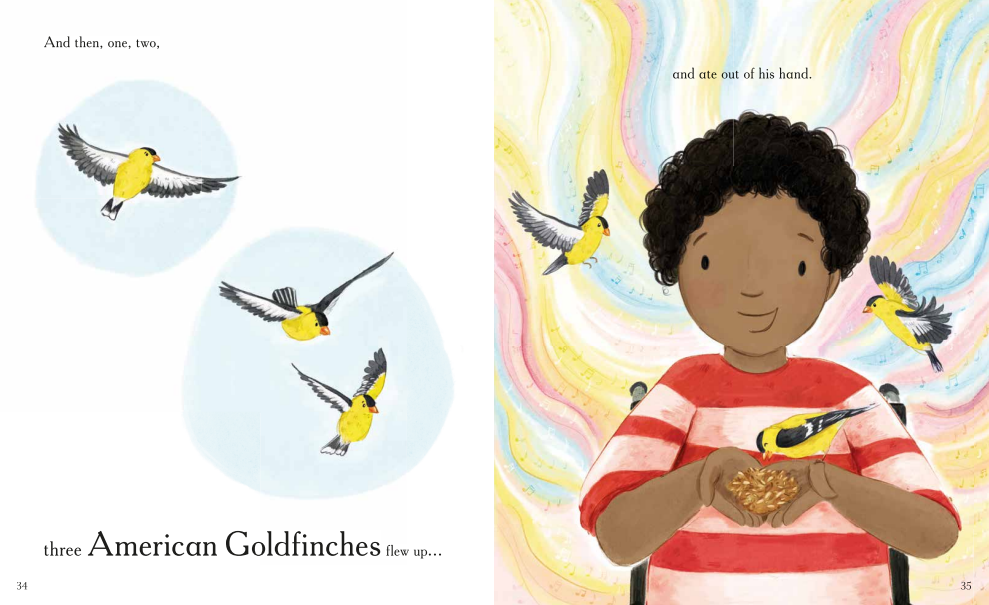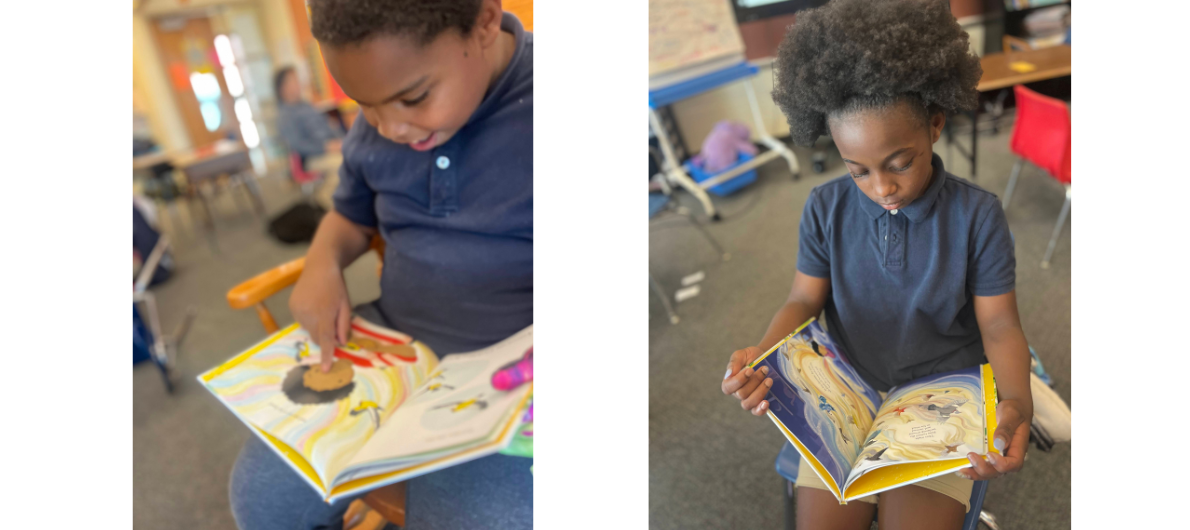 Third graders learn about mindfulness strategies by reading The Mystery of the Golden Feather.
Sign up to a FREE DK Learning account to access recommended books, teaching resources, and more