History: The Definitive Visual Guide, Middle School Teacher's Guide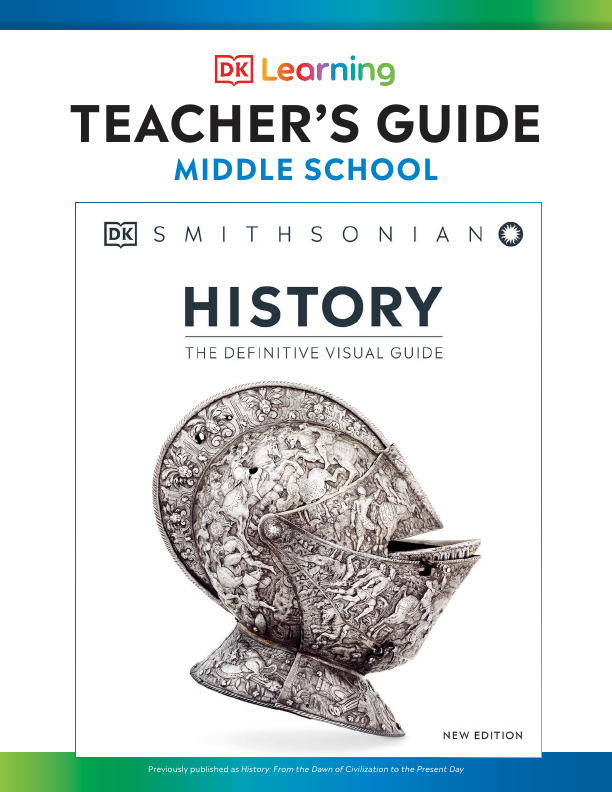 Grades
Subjects
Social and Cultural Anthropology
About History: The Definitive Visual Guide, Middle School Teacher's Guide
DK's History: The Definitive Visual Guide provides many opportunities for students to engage with the expansive breadth of human history.
This guide provides teachers with tips for getting started, potential ways to use the book in your classroom, and sample activities aligned to the Common Core Standards and National Curriculum Standards for Social Studies. Specific discussion prompts, vocabulary lists, and activities—such as map-chats, image-talks, and creative projects—are also included.
History: The Definitive Visual Guide is the retitled fourth edition of History: From the Dawn of Civilization to the Present Day. Read about how Success Academy Charter Schools adopted and implemented History into their middle school curriculum in the case study here.
Related products and resources
Sign up to a FREE DK Learning account to access recommended books, teaching resources, and more