Level 1 Certificate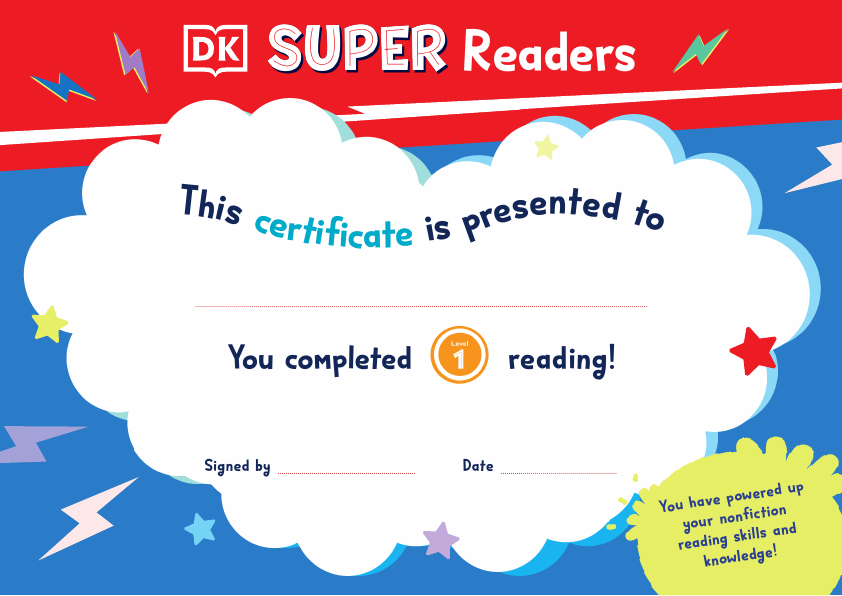 About Level 1 Certificate
This DK Super Readers Level 1 certificate is a fun and easy way to recognize and celebrate children's achievements. It's quick and simple to download and print, and it can be customized with the child's name. This certificate can be used at home or in the classroom to reward effort and progress. 
Rewards, like these certificates, can help motivate and encourage children to keep
reading and learning. Children will love sharing their reading success with
friends and family.
Related products and resources
Sign up to a FREE DK Learning account to access recommended books, teaching resources, and more