case study
10 Oct 2023
by  Edd Moore
How I Inspired My Year 1 Class with a DK Lesson about Rainforests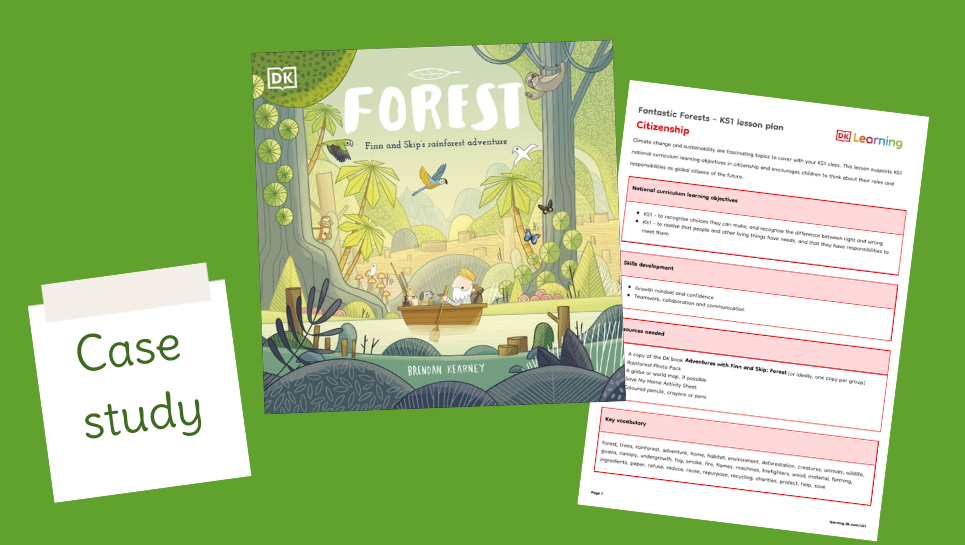 Environmental awareness and sustainability are great passions of mine. I read endless articles about climate change and pollution, and have led many 'green' initiatives at my school.
It'll come as no surprise then that I love teaching about these topics. I want to inspire the future generation to take better care of our planet, through knowledge, understanding and empathy.
I've used many different books on an environmental theme with my classes, but I only recently discovered the brilliant DK Learning title, Adventures with Finn and Skip: Forest.
Even better, DK Learning has produced a free lesson pack for KS1, Fantastic Forests, to accompany this book. High-quality, easy-to-follow, age-appropriate resources like the DK lesson packs are so valuable.
I recently used the Finn and Skip book and the 'Fantastic Forests' lesson pack with my Year 1 class, at my school in Dorchester.
Sign up to a FREE DK Learning account to access recommended books, teaching resources, and more