KS1 History: Significant Individuals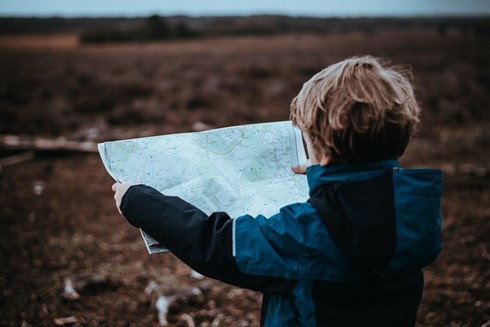 In this article, we discuss the primary history curriculum for KS1. In particular, we think about how to teach pupils about significant individuals. This fun topic offers opportunities to build historical knowledge, nurture curiosity and be inspired by the achievements of others.
Learning about Significant Individuals
Historical knowledge
Learning about the lives of significant individuals is one of four key strands outlined
in the primary national curriculum for history in KS1. All children should be
taught:
changes within living memory

events beyond living memory that are significant nationally or globally

the lives of significant individuals in the past who have contributed to national and international achievements

significant historical events, people and places in their own locality
This topic will also allow pupils to develop other historical knowledge and skills.
Children can also learn about chronology by placing events or discoveries they learn about on a timeline.

They can develop research skills, by using various sources such as books and photographs.

Pupils will learn to ask perceptive questions and discuss their thoughts.

Children can grow their vocabulary as they use words and phrases relating to the passing of time.

Children will begin to see similarities and differences between ways of life in different time periods.
Developing a Growth Mindset
Learning about significant individuals from the past as part of the history curriculum also supports pupils' development of values and life skills. As they learn about the resilience and determination shown by the inspirational people they study, they are also learning about what it means to have a growth mindset.
Children can see clear examples of:
people taking risks

people putting in effort

people taking on challenging tasks

people stepping outside their comfort zone

people failing and having to try a new approach

people learning from others' success or achievements
How to Teach Pupils about Significant Individuals
Teaching KS1 about significant individuals can be done in many ways. Taking a topic like 'Famous Explorers' or 'Amazing Adventures' allows for plenty of cross-curricular planning and exciting opportunities to learn about significant individuals through English, drama, art, design and technology, music and science.
What's essential to ensure is:
that the statutory objectives are covered

that learning is engaging

that learning is inclusive of all pupils

that a range of approaches and resources are used

that children are taught about a diverse range of significant individuals
Diversity and Representation in Primary History
All educators should ensure the history curriculum is diverse and representative – in its content coverage and the resources used to deliver the learning.
When considering significant individuals to study, think about the diversity of those individuals. This could be in terms of ethnicity/race, gender, religion, upbringing, economic status, age, sexuality and disability.
While the focus of learning about the inspirational figures of the past will be on what they achieved and how they achieved it, it is important to ensure other information about them is provided as an aside. Pupils shouldn't just be learning about the achievements of young, able-bodied, Christian, cisgender, heterosexual, white men from wealthy, advantageous backgrounds.
Some great examples of inspirational people to include when covering this topic with your KS1 class include:
Tsuda Umeko – A Japanese woman who studied in the USA and returned with knowledge to improve the education and opportunities of girls and women in Japan.

Bessie Coleman – the first African-American to earn a pilot's license. No flying school would accept an African-American woman so she had to travel to France to take flying lessons.

Ludvig van Beethoven – the great composer who continued to create music even after he had become completely deaf.
A Cross-Curricular Approach
Teaching a term's topic on significant people from the past allows for some creativity when planning across the curriculum. There are so many individuals you can teach your class about who have made significant contributions both nationally and internationally, in a range of fields: science, music, art, literature, mathematics, computing, sports and human rights. There are monarchs, explorers, inventors and activists.
Consider Pupils' Interests
If some pupils in your class love dinosaurs, why not learn about Mary Anning, the British fossil hunter from the early 1800s?
Or if you have some children who are fascinated with space, you could learn all about Valentina Tereshkova – the first woman in space – or Neil Armstrong – the first person to set foot on the moon.
Lots of pupils will love tales that involve pirates and treasures. So why not learn all about the mysterious Ching Shih – a powerful and feared female Chinese pirate lord? Or British archaeologist Howard Carter, who launched a dig in the Valley of the Kings, Egypt to discover the chambers of King Tut.
And for animal lovers, you could learn about Meriwether Lewis and William Clark. The pair of American explorers discovered 122 animal species during their 8,000-mile journey from Missouri to the Pacific Ocean, between 1804-1806.
Fantastic Resources
Great resources will help to really bring the topic of significant historical figures to life.
Visits to museums or historical sites always make for super school trips, allowing children to experience a different perspective and perhaps study artefacts firsthand.
If a trip out isn't an option, you might find that your local museum can visit the school, bringing with them artefacts and resources to support children in their learning about historical figures.
You can also, of course, access a wealth of resources online. These include virtual tours of museums such as The Natural History Museum and The British Museum. Help pupils to imagine what it would have been like to discover a new species on their travels or to unearth precious treasures from the past.
High-quality non-fiction books will also be of great use in the classroom when learning all about these important historical figures.
My Encyclopedia of Very Important Adventures is a wonderful introduction to an enormous range of significant individuals: from explorers and discoverers to scientists and inventors, from trailblazers and pioneers, to daredevils and risk-takers.
The DK Life Stories series is a brilliant set of kids' biographies to share with your class. Children can learn about Florence Nightingale, Albert Einstein, Amelia Earhart, Helen Keller, Marie Curie and Jesse Owens to name just a few.
Teaching your class about these significant individuals and their achievements can genuinely inspire them. They can share in the wonder of making new discoveries, the excitement of exploring somewhere new and the thrill of achieving a goal.
Check out our Important Adventures - KS1 History Lesson Plan, or the accompanying Word Mat and Inspirational Adventurer Activity Sheet.
Sign up to a FREE DK Learning account to access recommended books, teaching resources, and more