Article Post
26 Apr 2023
by  Jon Biddle
Embedding Black history into the school curriculum
Jon Biddle is a Year 5/6 teacher, English and KS2 lead, co-ordinator of the national Patron of Reading initiative, Empathy Lab judge and advisor, UKLA National Council member, and a part of the editorial team for the English 4-11 magazine.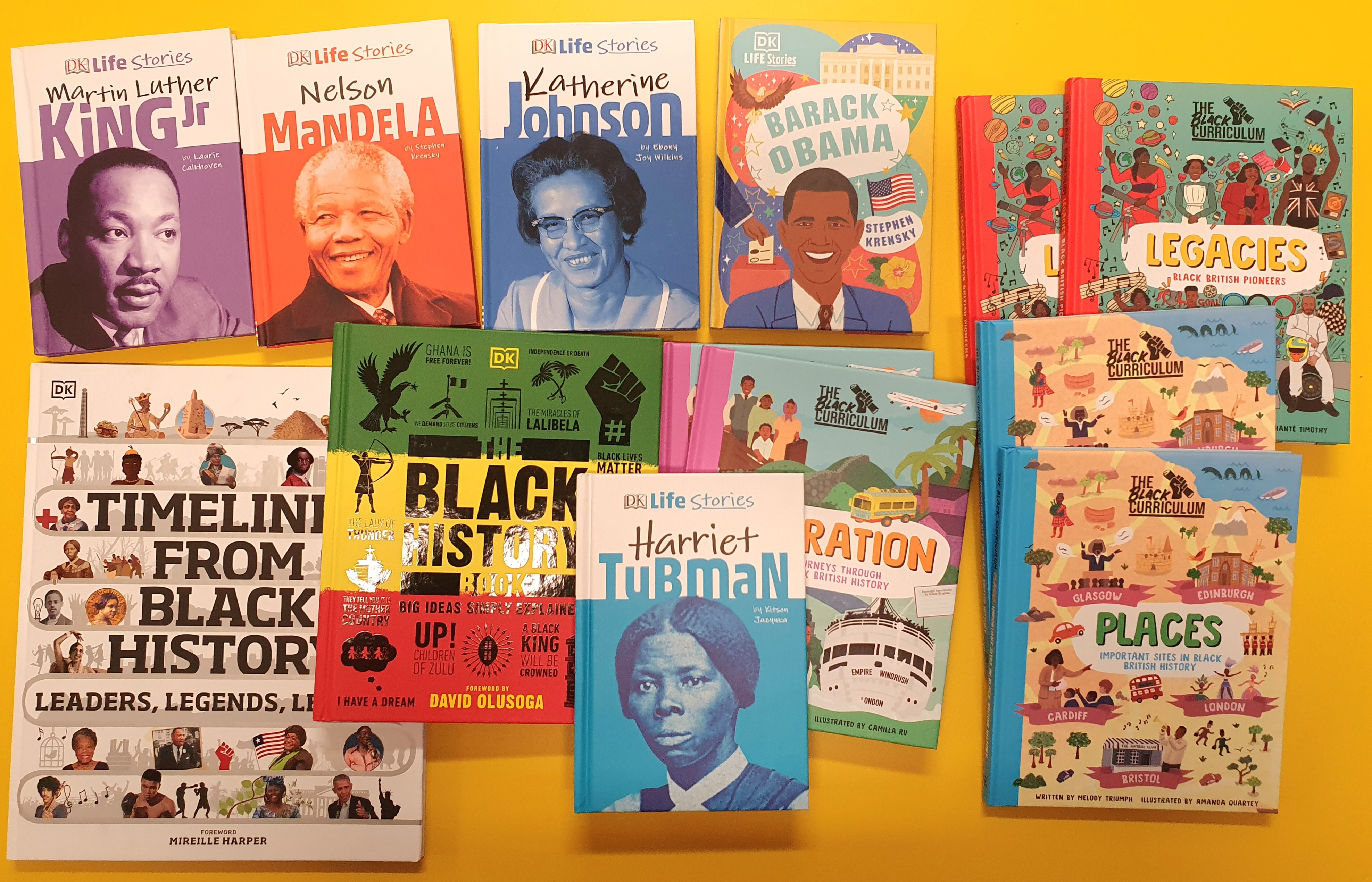 One of our recent Year 5/6 topics was based around Black history, particularly Black British history. The topic was called Maafa, which is a Swahili term meaning 'great tragedy' or 'terrible occurrence', with the main focus being on The Transatlantic Slave Trade* that took place between the 16th and 19th centuries.
Concentrating on two key areas, slavery and the Civil Rights Movement, when planning lessons on Black history can be problematic as only exploring these areas rightly raises several questions. Where are Black people throughout the rest of history? What about significant Black historical figures in other areas, such as sport, the arts and science? How are we celebrating achievements from Black individuals and communities which are not based on oppression or racism? How does our teaching of Black history fit into social conversations and changes?
Changing the default history we teach in order to make it more inclusive and diverse is something that schools are becoming more aware of and beginning to strive towards. There is an increasing understanding that Black history needs to be taught as part of a much broader perspective, as well as being celebrated in its own right.
Trying to take this into account, I looked at how we could increase the range of learning that was happening in class during our topic. I wanted to give the children some ownership over the direction of travel so asked them to tell me what they already knew about Black history (very little, to be honest, apart from about a few specific individuals such as Walter Tull) and what questions they wanted answered. We spent a lot of time talking about how Black figures were sometimes erased from history books and discussed the story of Matthew Henson, an African-American explorer who is increasingly thought to have been the first person to have reached the North Pole. The student's sense of injustice and outrage was clear. At this point, the class agreed we should spend time learning about other Black figures from history and sharing our findings with each other. Several of them were keen to also find out more about contemporary people who they felt might become historical figures of the future.
Later that week, they began carrying out research in small groups. They used a wide variety of non-fiction texts, which included The Black Curriculum: Legacies by Lania Narjee and Chanté Timothy, a book which includes chapters on artists and musicians, STEM pioneers, sportspeople and politicians. Although the children were initially drawn to people they were already aware of, they soon started exploring the lives of people they had not previously encountered. They then thought about how they wanted to present their information. Most groups chose to create a PowerPoint, with some deciding to create a poster or booklet, and spent further time over the next week working on their presentations. My personal favourite was an enormous piece of card filled with information about Stormzy. The pupil who produced it is usually quiet in class, rarely choosing to share her work, but was absolutely thrilled by the positive feedback she received from her peers.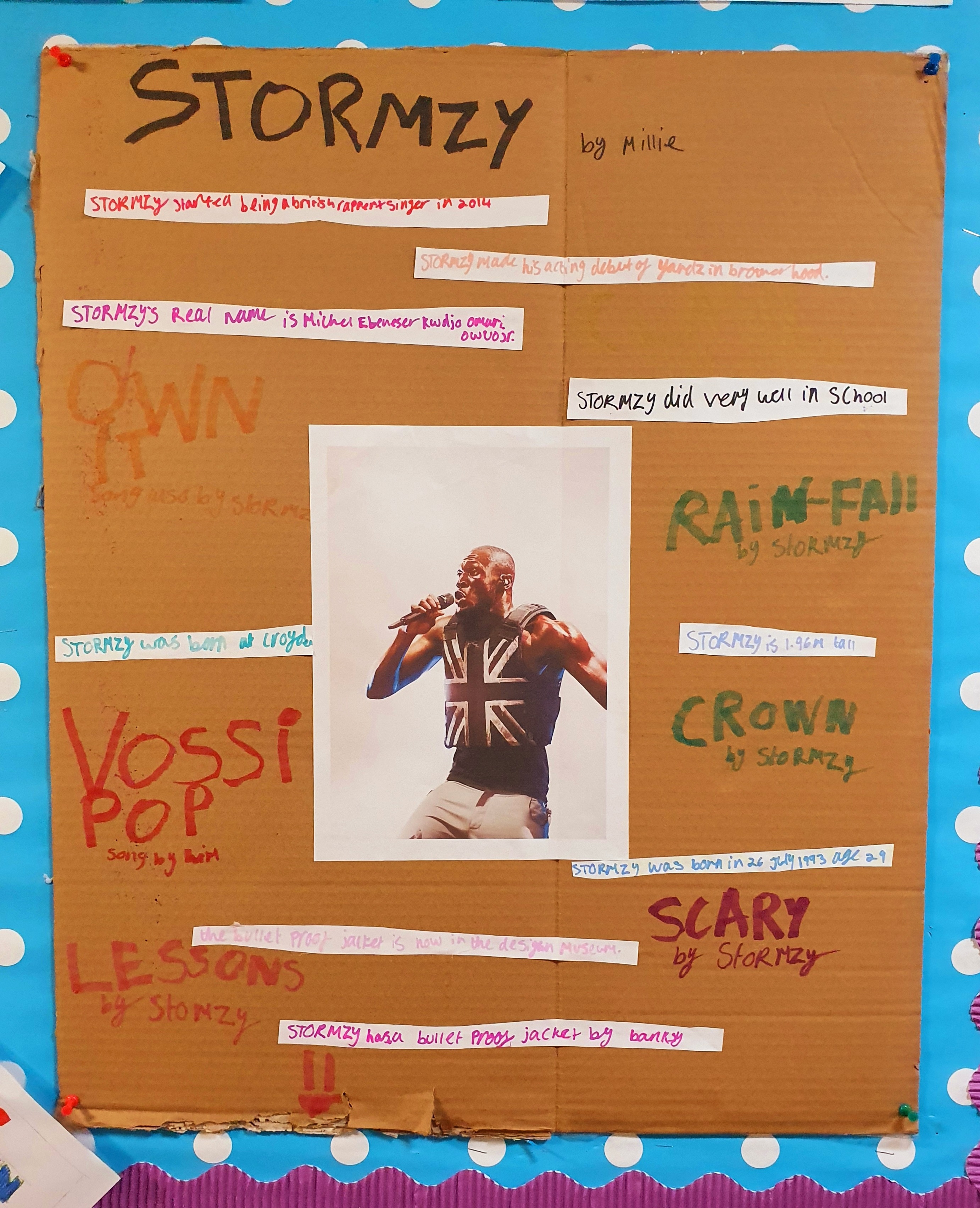 As the work drew to a close, the class agreed they wanted to highlight what they had been doing for other children across the school. I talked to my colleagues about the work that had been produced and they were all keen for their pupils to experience it. Over the next few days, small groups disappeared off round the school, relishing the opportunity to give their hard work a genuine audience.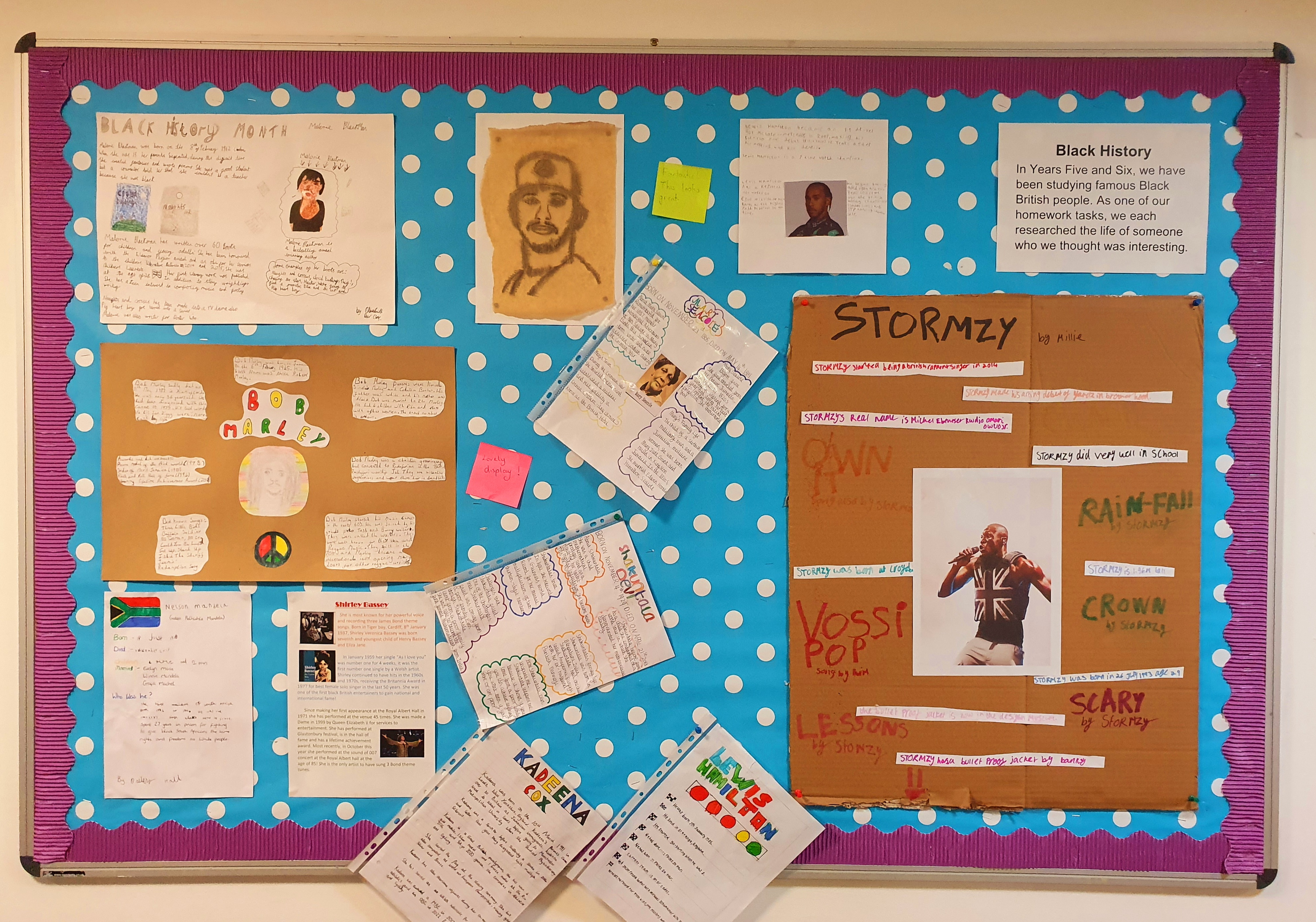 At the same time as we had been researching Black historical figures, one of the Year 3/4 teachers had been leading a project on diversifying reading across her phase, so the two projects began to feed off each other. My class always love talking about books, so they put together a selection that they'd found useful to share with the younger pupils alongside their work. The DK Life Stories series, featuring people such as Barack Obama, Jessie Owens and Katherine Johnson, went down particularly well as they are so accessible.
We often finish a topic by creating a double-page spread so that the children can demonstrate what they've learned. We generally allow a couple of sessions for this because they love being creative with their ideas. Although the official title for the work was Maafa, it was heartening to see that they also chose to include what they had been learning about Black historical figures. Giving them freedom to explore people they found interesting gave the work a new direction and allowed them a chance to think about what it was they actually wanted to share.
Phoebe, one of my Year 5 pupils, said, "I decided to include Evelyn Dove because, until last week, I'd never actually heard of her and nor had anybody else in the class. She was a really good singer, my mum helped me find some of her songs on YouTube, and I listened to her. Some people should be more famous. Like her."
In terms of moving forward and trying to maintain a more balanced perspective of the history that we teach, my colleagues and I have been looking at our forthcoming topic on World War One. We have already decided we are going to explore how soldiers from African nations colonised by the British Empire were recruited, the short life of Guyanese merchant seaman Lionel Turp and the contributions of the BWIR (British West Indies Regiment) and IEF (Indian Expeditionary Force) to the war effort.
We know there is still a long way to go in order to truly embed Black history - and the history of the rest of the world - into our school curriculum but it does feel as if we have taken a tiny step on the journey to creating something that is genuinely more inclusive.
* the National Curriculum for England uses the terminology 'The Triangular Slave Trade' but we have opted for 'The Translatlanctic Slave Trade' phrasing to acknowledge the wider geographical and sociological context of this traumatic era.
Here's what Ilhan Rayen Awed from The Black Curriculum had to say on Jon's approach:
"We are thankful that teachers like Jon continue to highlight the importance of teaching Black British history in schools. It is clear that teaching Black British History often leads to more engagement and interest from students whilst also giving them a sense of identity and representation.
Often, the only Black history we learn in school centres around the Civil Rights Movement and The Transatlantic Slave Trade. Although significant, Black history should certainly not be reduced to these two topics.
It's really important for educators to embed Black British History within their curriculums for students to have a more accurate view of British history whilst learning about Black Britons' contributions to this country.
The Black Curriculum book series, which includes the titles: Migration, Places, and Legacies, focus on the presence of Black Britons across the UK and throughout history, highlighting their contributions and achievements. We are happy to hear that Legacies in particular was a useful resource for Jon's class and prompted students to create projects about the inspirational figures they encountered."
Ilhan Rayen Awed is a Project Lead who has worked for the Black Curriculum for over three years. She oversees bespoke projects, creates educational content, and manages one of the Black Curriculum's flagship programs.
Help your class learn more about Black British History with the Black Curriculum titles below
Sign up to a FREE DK Learning account to access recommended books, teaching resources, and more