Article Post
23 Mar 2023
by  Jennifer Emmett
DK Super Readers Supercharge Reading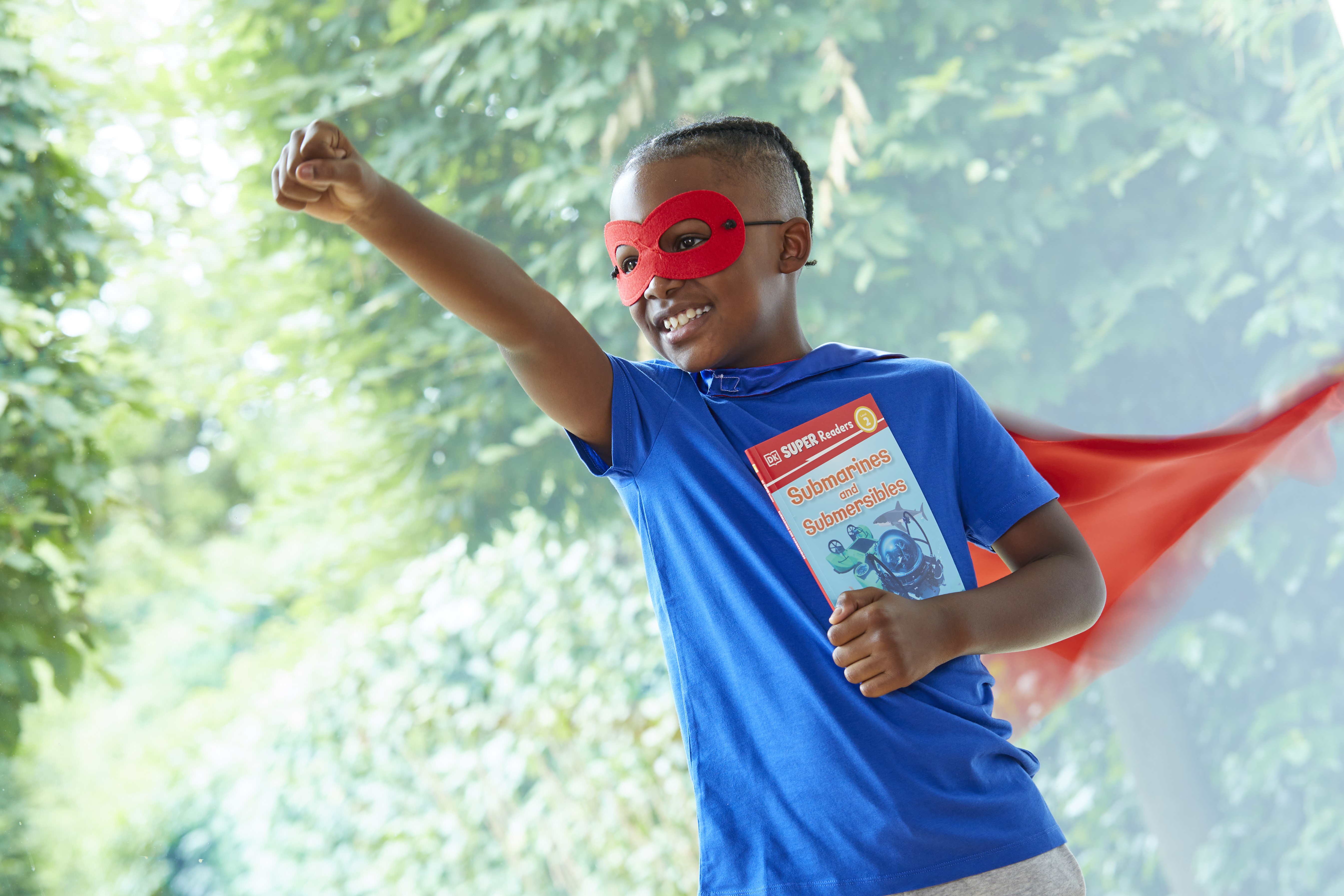 "The whole world opened up to me when I learned to read" 
– Mary McCleod Bethune
Children can do all kinds of super things. Some are super jumpers, super singers, super swimmers, or super smilers. One thing kids need to be? Super readers. Strong, confident reading is one of the most empowering skills that a child can learn. The DK Super Readers programme is specifically designed to help children be reading superheroes.
Not only is reading a critical life skill, so is a subset of reading—non-fiction literacy. Educators globally recognise the importance of children's information literacy as a way of developing 21st century skills and learning. According to the National Literacy Trust, "Providing children with the opportunity to read and explore high-quality non-fiction texts plays a vital role in helping them to learn about the world around them." The DK Super Readers are carefully structured to introduce beginning and developing readers to non-fiction.
It all starts with the topic. Getting kids interested in reading begins with their own interests. Many kids gravitate toward stories and fiction with characters and dialogue, that they hear first read aloud, and then they learn to read on their own. Other kids are much more interested in information, in facts, and often have passion topic areas that become their own mini fields of expertise. The kids who love dinosaurs, sharks, space, or the rainforest are so driven to learn more about their own interest area that they overcome reading reluctance to embrace a self-selected book. Compelling photography in a colourful design helps make the reading experience fun while reinforcing learning and the drive to decode words.
The DK Super Readers programme began with a team of experts mapping curriculum topics and Lexile levels against reading developmental level and grade level to formulate a programme that meets kids' needs at each progressive stage. Elaine Larson, an educator and instructional designer, analysed curriculum standards and recommended topic areas. Dr. Jennifer Albro, an educator and reading specialist, looked at a variety of levelling systems across emergent, beginning, transitional, intermediate, and skillful reading and established easy to understand reading levels for the series:
Pre-Level – Learning to Read

Level 1 – Beginning to Read

Level 2 – Beginning to Read Independently

Level 3 – Reading Independently

Level 4 – Reading Confidently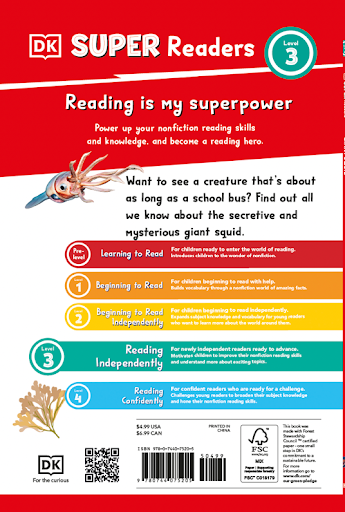 Subsequently the editorial and consultant team focused on introducing non-fiction features at each reading level, carefully laddered in a progression model mirrored to standards. The youngest levels have extra vocabulary support, with a picture glossary at Pre-level and Level One. As the titles progress through the levels, the word count grows, the page count grows, and the non-fiction features, such as sidebars and infographics increase. This draws the reader into gradually improving their non-fiction literacy, one added text feature at a time.
Level PL - picture glossary

Level 1 - TOC + picture glossary + index

Level 2 - TOC + glossary + index

Level 3 - TOC + glossary + index + sidebars

Level 4 - TOC + glossary + index + sidebars + infographics
A Pre-level title features an immediate entry into the text and a robust picture glossary for vocabulary support: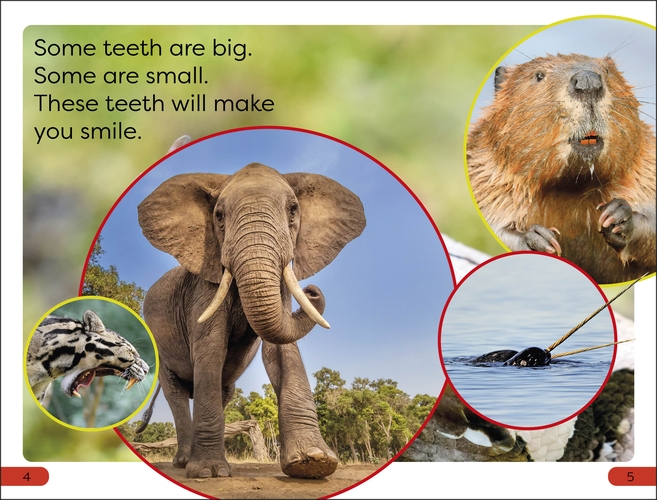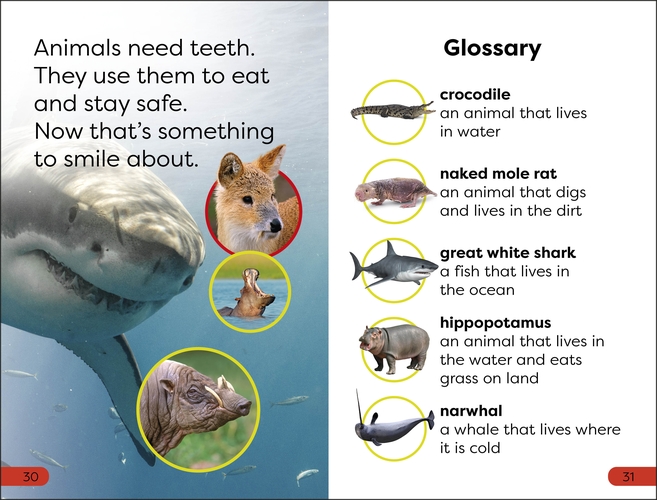 A Level One title introduces photo captions and diagrammatic treatments. Like all titles in the series, it has a quiz for kids to show off what they have learnt.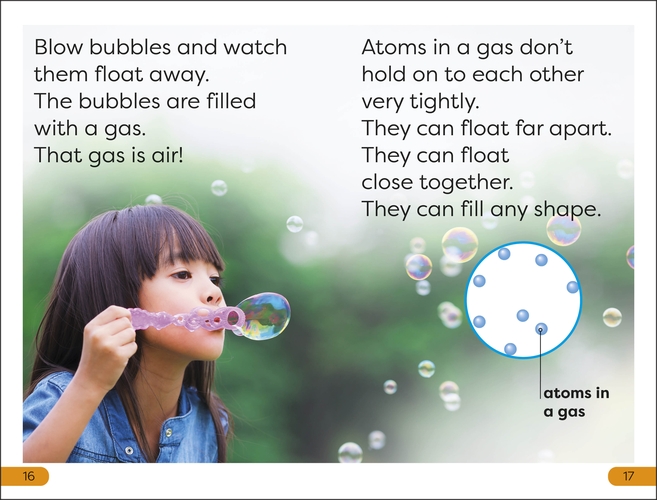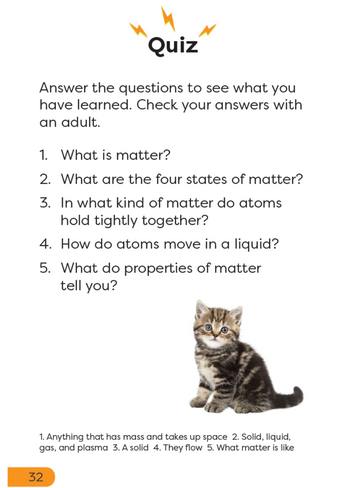 A Level Two has section headers and more complex layouts and labelling.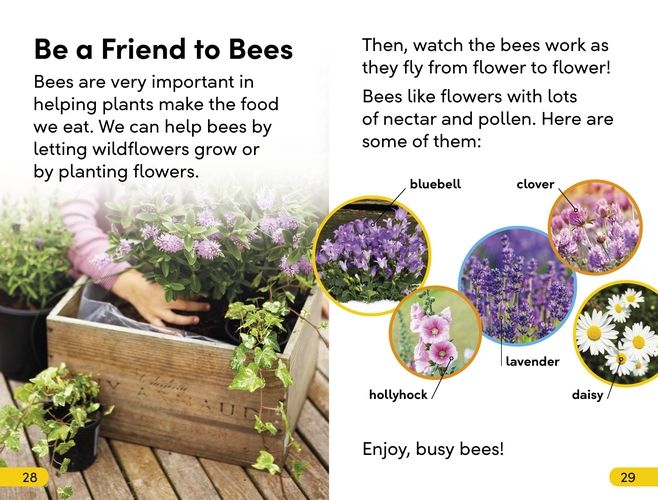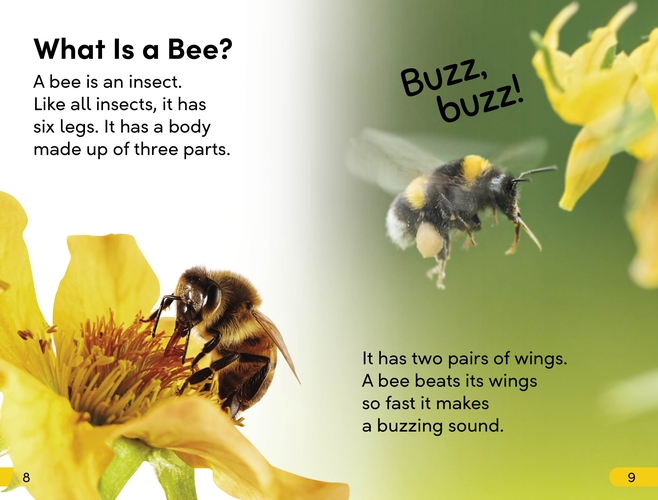 A Level Three may have maps, layering, and more detailed text boxes.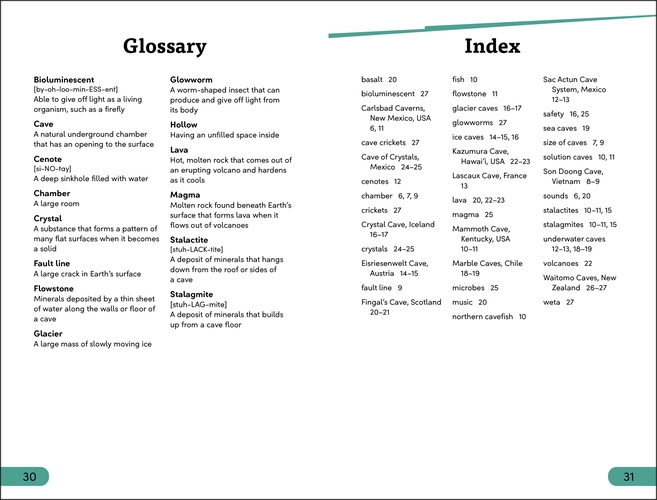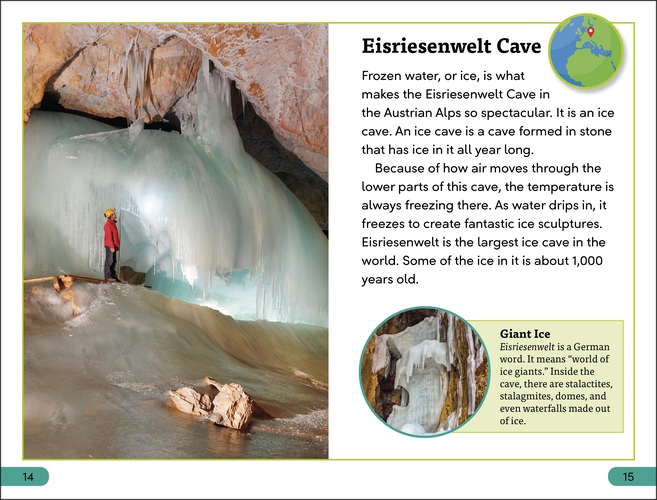 A Level Four has a more complex sidebar structure throughout the book, as well as a full contents, glossary, and index.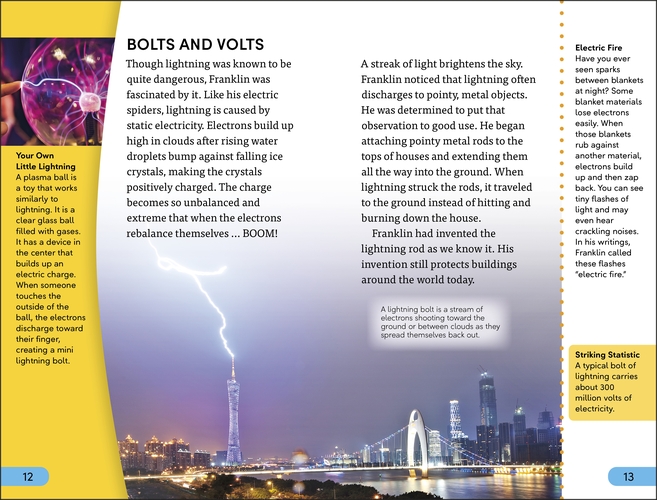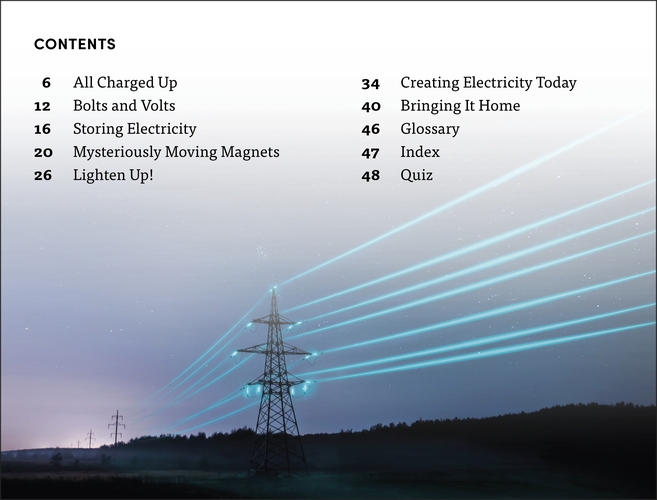 Let's not forget the compelling content and engaging visuals at every level! 
Children practising reading across this programme will help save sea turtles, spend a day with dinosaurs, laugh at wild baby animals playing, travel with astronauts to space, and discover the latest breakthroughs in robots and AI. So many super things await super readers.
Jennifer Emmett edited the Super Readers series for DK. She is a co-founder of WonderLab, a content creation company making books, podcasts, and digital content for kids and families. Previously, she was SVP of National Geographic Kids Media. She teaches Children's Publishing and Media at George Washington University's Publishing programme and serves on the board of Shout Mouse Press, a Washington, D.C., nonprofit publisher amplifying underheard voices.
Check out some popular Super Readers below, or visit the Super Readers site to check out the full range of titles.
Sign up to a FREE DK Learning account to access recommended books, teaching resources, and more