A Century of Invention: Learning about the reign of Queen Elizabeth II
Queen Elizabeth II reigned for 70 years and when her coronation took place on 2 June 1953, millions of people from across the world celebrated the occasion. When learning about the history of the royal family, it is important for pupils to know and understand key vocabulary. This article will also explore significant inventions created during her time on the throne.
1. Exploring key vocabulary
It is vital for pupils to understand the key terms or Tier 3 (subject-specific) vocabulary (Beck et al, 2013) related to key events in our national history. These can be explored as part of a lesson to deepen pupils' understanding before they delve into key events and timelines during Queen Elizabeth's reign. It will also help them to understand the words in more depth.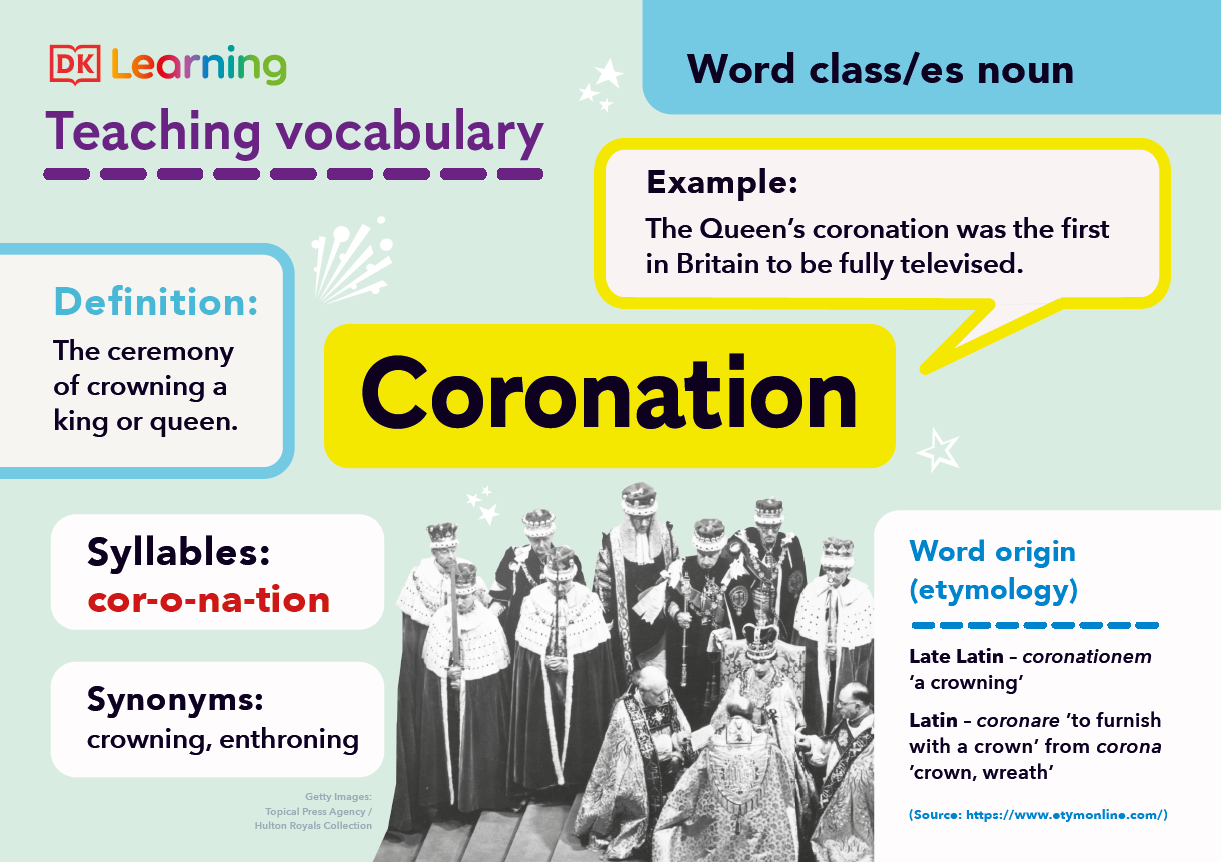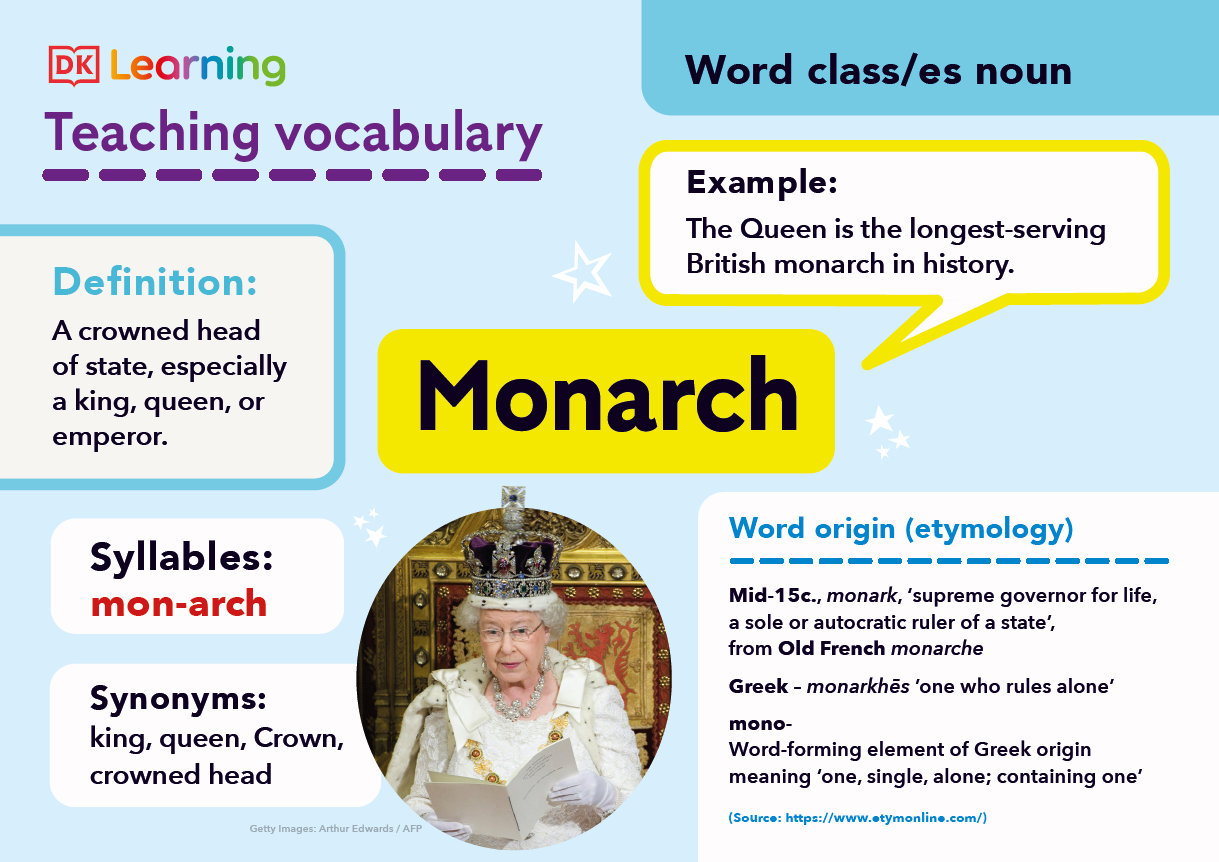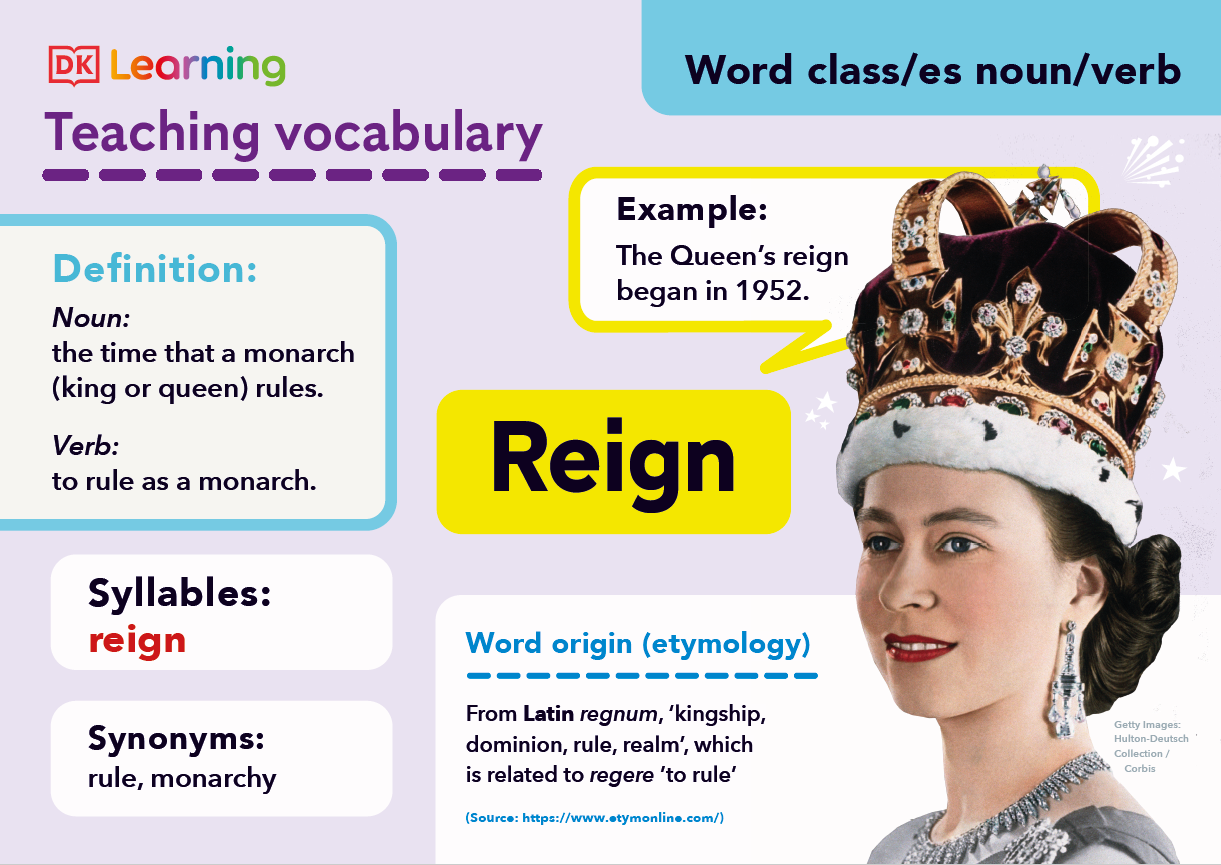 Click here to download the free vocabulary cards.
Pupils might also need to explore the language of time, e.g. before, after, next and what a long time ago or century could mean.
2. Exploring inventions
During the Queen's 70-year reign, there were several significant inventions that pupils can explore.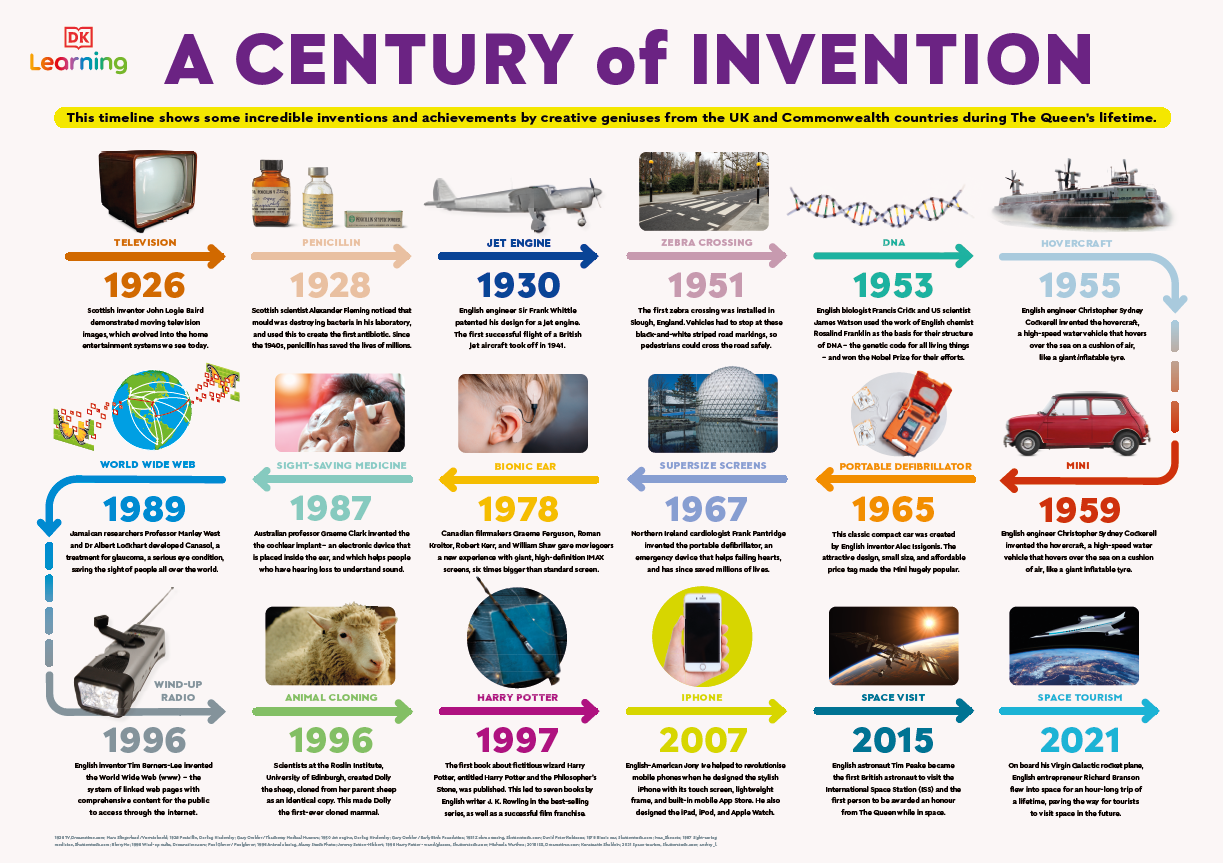 The full-size poster can be downloaded here.
Ideas and suggestions for pupils aged 7-11
Sequencing
To give pupils a sense of time, they could look at the pictures of the inventions and order them according to when they were first created.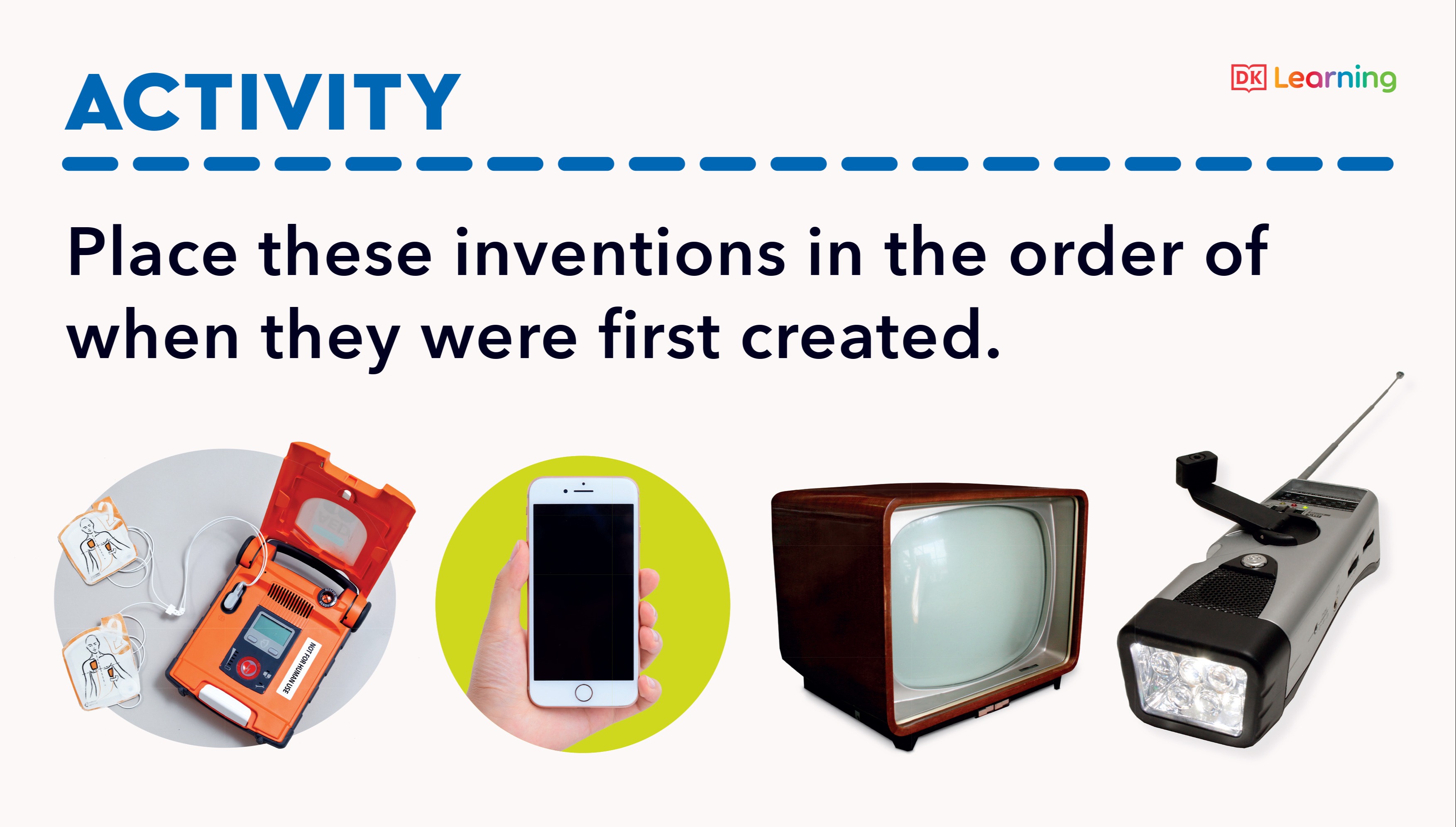 Answers: Television, 1926; portable defibrillator, 1965; wind-up radio, 1996; and iPhone, 2007.
Then and Now
To support pupils with chronology, educators could show a picture of their grandparent, or a child's one, to show how long ago an invention was made. Pupils could also be presented with what the invention looked like when it was first created and what the invention looks like now. For example, the television then and now, or the computer then and now.
Another suggestion would be for pupils to think about where the inventions fit into their own timeline.
Creating timelines
Using a blank timeline, ask pupils to recreate the inventions timeline using real events from family members or friends. For example, add in when their great-grandparents or grandparents were born or other significant events that happened in the past.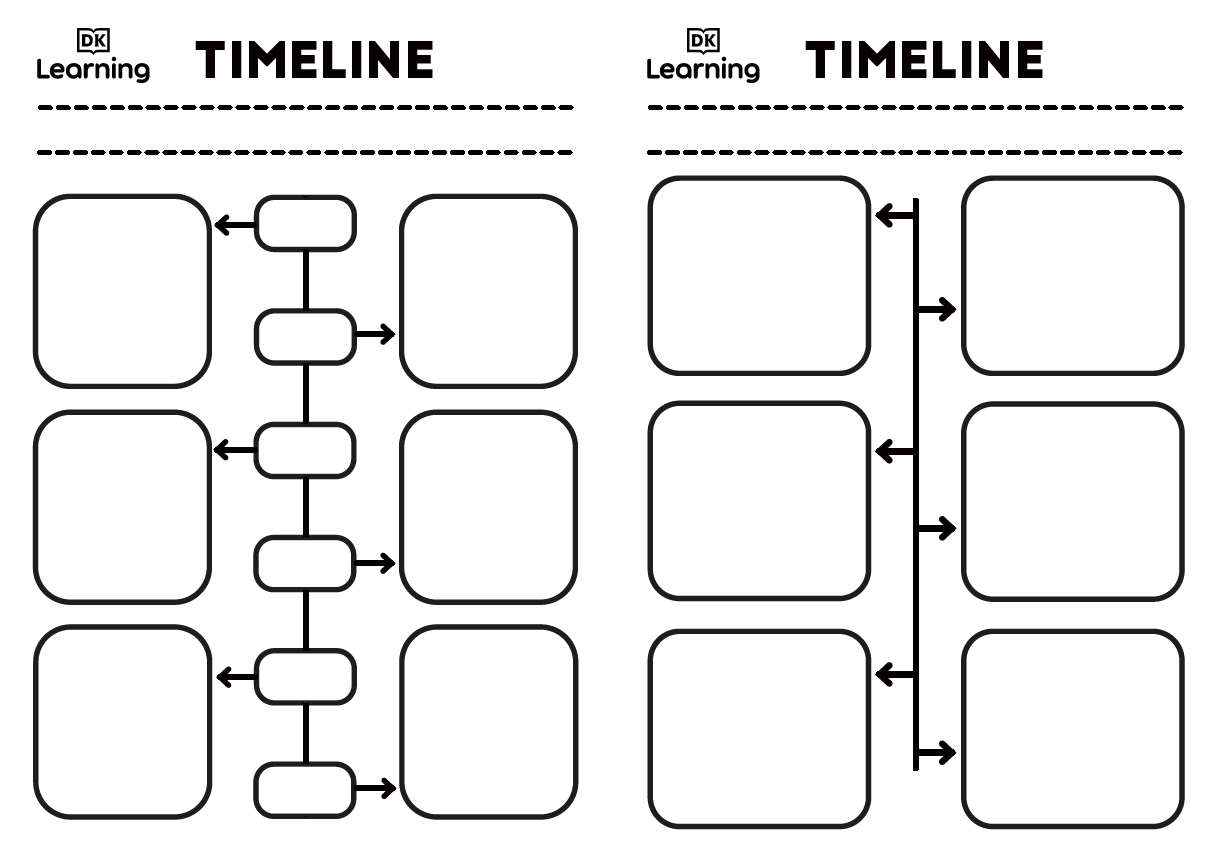 Download Worksheet 1 and Worksheet 2 for your own classroom.
Retrieval practice ideas
Retrieval practice is a powerful strategy to ensure that pupils remember the core knowledge of the curriculum. Put simply, it is the process of generating answers to questions that pupils have already learnt (Bush, B. 2021 and Jones, K. 2021). Here are some examples to use in class.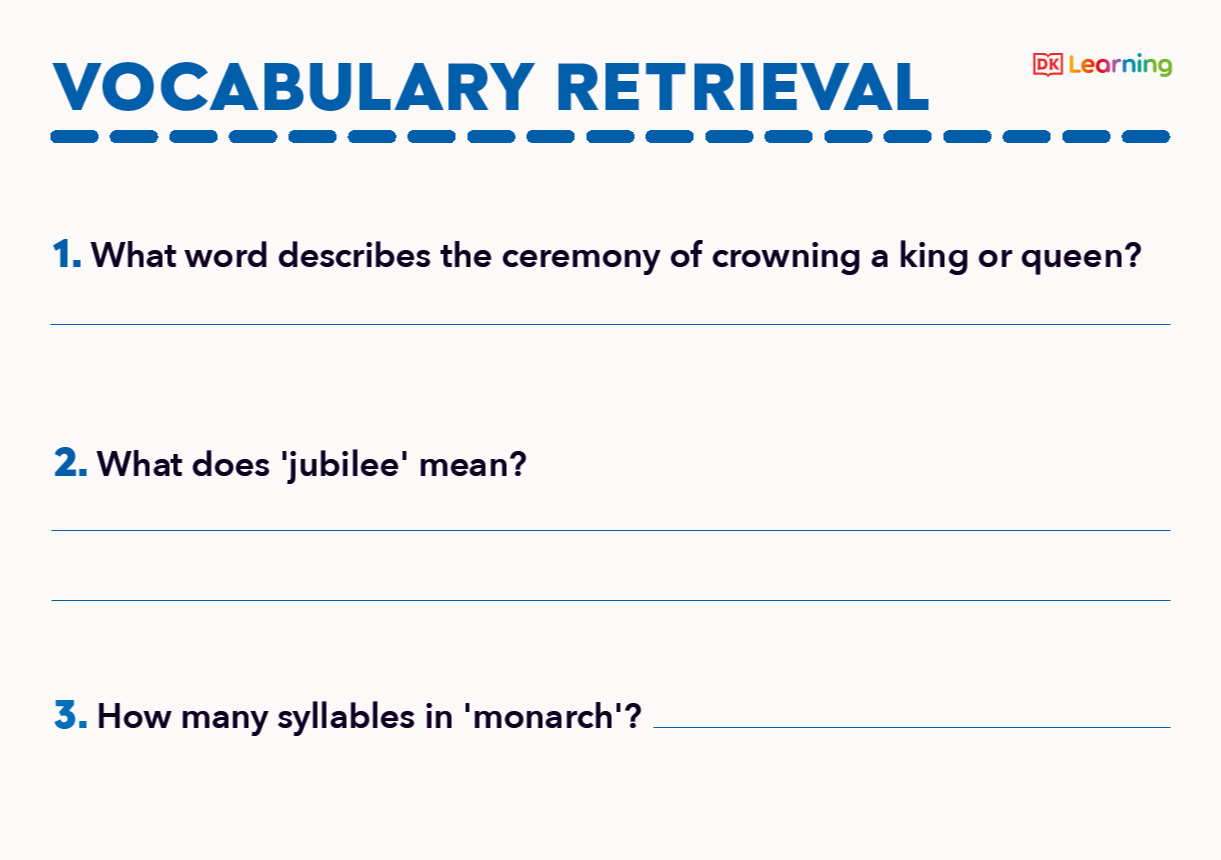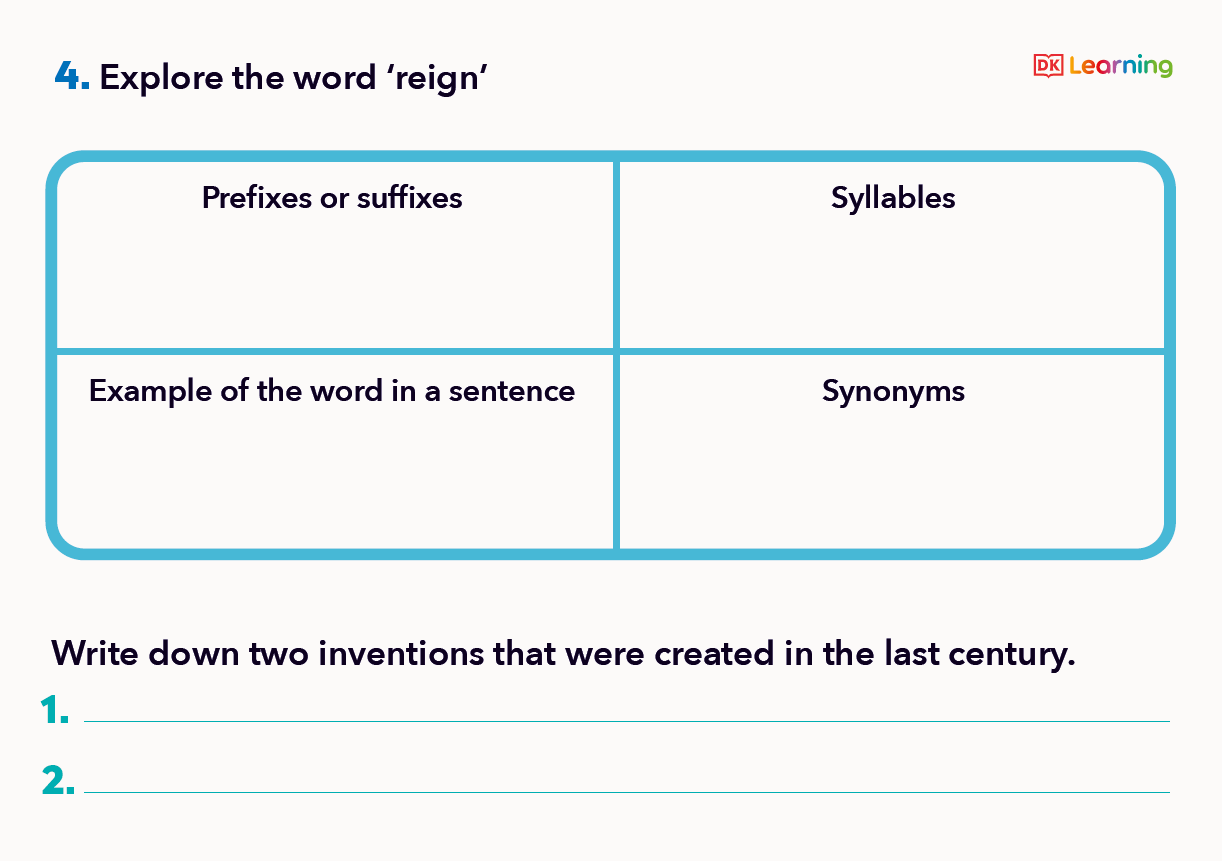 Click here to download the activities.
Pupils could also answer riddles as part of their retrieval activities. This is a fun way of retrieving key answers and justifying their choices.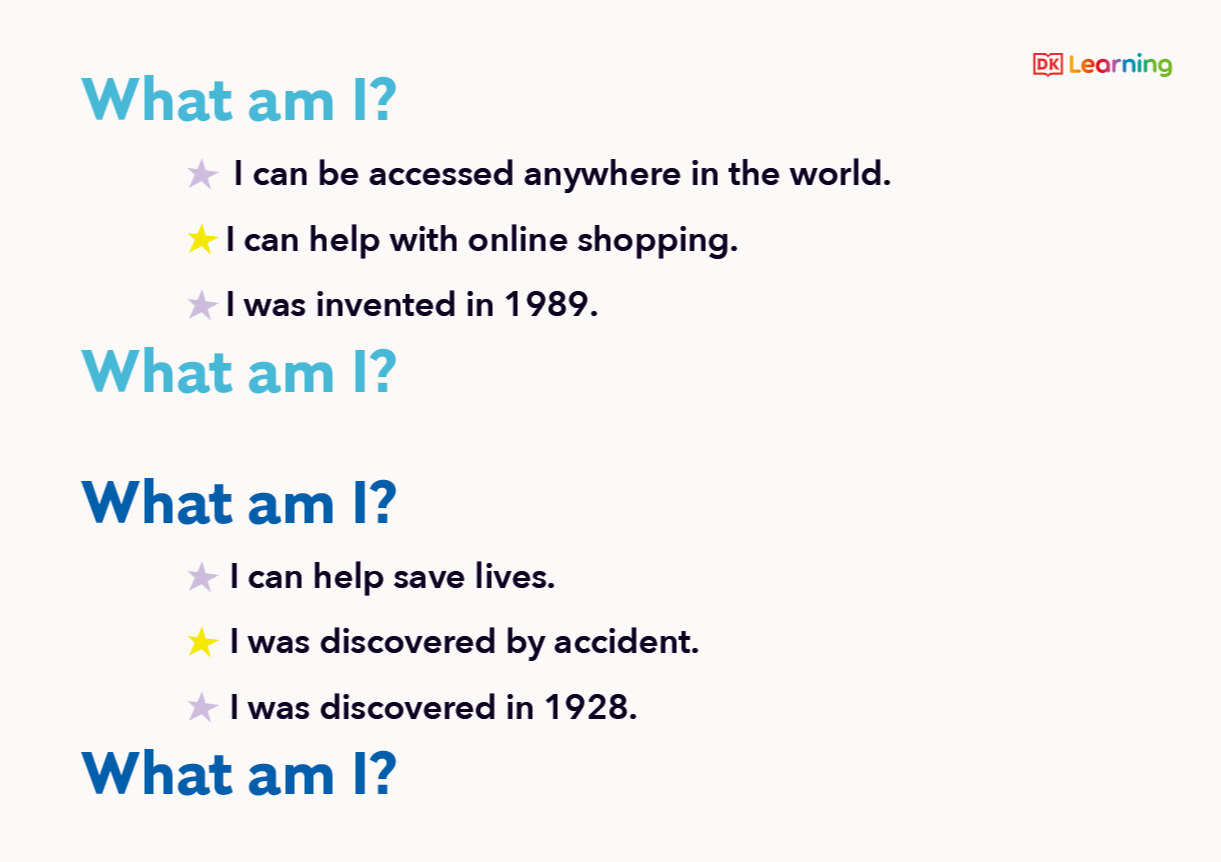 Answers: 1. The World Wide Web; and 2. Penicillin.
Encourage pupils to use, 'I think that… because' in their answers. Example: I think that it is the internet because you can access that anywhere in the world and lots of people do their shopping on the internet.
Platforms such as Kahoot! can also be used to create retrieval practice questions.
Use stories and non-fiction books to introduce key inventions
'We remember more when things are within a story.' ⁠—Professor Daniel Willingham
A salient way for pupils to embed their key learning is to introduce the inventions through non-fiction (and fiction) books. These are a great way to further explore the stories behind the inventions and to meet and explore the inventors. Some ideas for books to read and discuss are below.
Sign up to a FREE DK Learning account to access recommended books, teaching resources, and more