Dinosaur Detectives – LKS2 Lesson Plan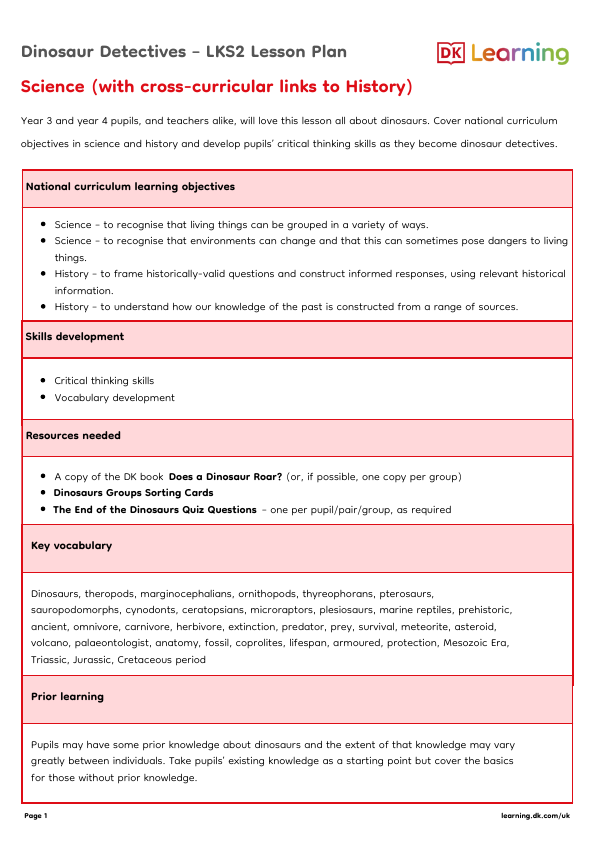 About Dinosaur Detectives – LKS2 Lesson Plan
Year 3 and year 4 pupils, and teachers alike, will love this lesson all about dinosaurs. Cover national curriculum objectives in science and history and develop pupils' critical thinking skills as they become dinosaur detectives.
All activity resources mentioned are available on our site below:
- A copy of the DK book Does a Dinosaur Roar?
- Dinosaur Groups Sorting Cards
Related products and resources
Sign up to a FREE DK Learning account to access recommended books, teaching resources, and more