The Composition Game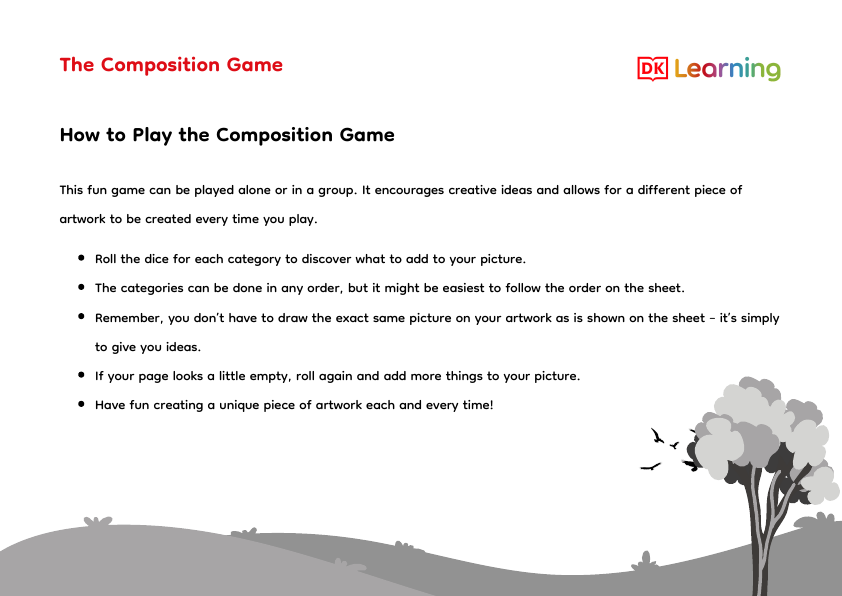 About The Composition Game
Play The Composition Game, inspired by How to Be an Artist, with your KS1 pupils to prompt creative ideas and help them learn about composition. Year 1 and year 2 pupils can play this individually or use it to produce paired or group artwork.
Read more about how everyone is an artist, or why not take a look at our inspirational tips for thinking like an artist?
Our KS1 Lesson Plan covers aspects of the national curriculum for art and encourages children to experiment, play and take risks as artists.
Related products and resources
Sign up to a FREE DK Learning account to access recommended books, teaching resources, and more