Coronation Bunting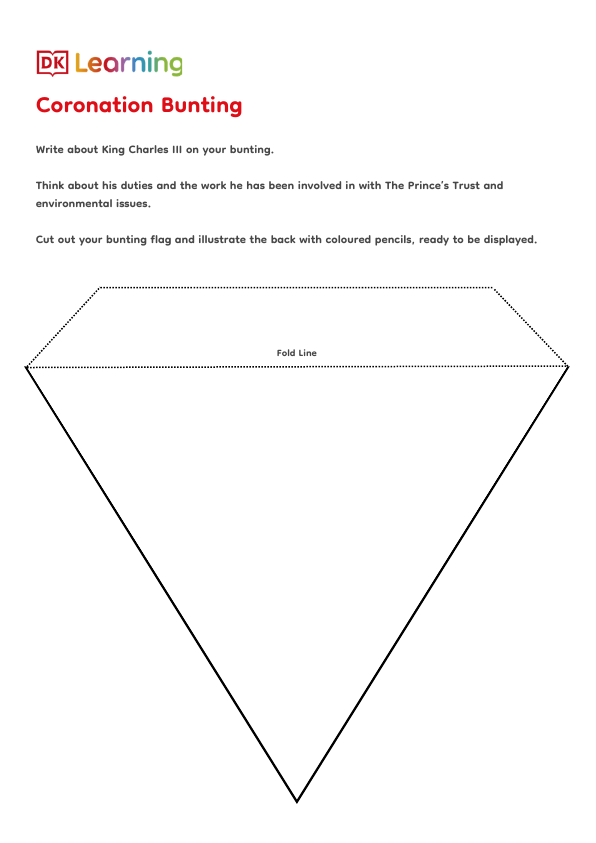 About Coronation Bunting
Have fun whilst learning about the Coronation of King Charles III!
Students can write about King Charles III on the bunting and think about his duties and the work he has been involved in. Cut out the bunting flag and illustrate the back with coloured pencils, ready to be displayed!
This download forms part of the King Charles III's Coronation KS2 Lesson Plan.
Related products and resources
Sign up to a FREE DK Learning account to access recommended books, teaching resources, and more